Another Monday and we return to the SHOOP | A PROFESSIONAL LAW CORPORATION Defect Product Attorney Advice Column. Attorney David Shoop, has litigated over the past decade all manner of defect product and product liability claims, ranging from those resulting in catastrophic personal injury to multi-million dollar property damage and fire damage claims.

In previous weeks' blog entries, we have touched upon methods by which to report defective products to the U.S. Consumer Product Safety Commission (CPSC). This week we discuss product defects as they relate to those consumer goods and toys mainly utilized by children. Obviously, protecting the most vulnerable in our society is of prime importance to CPSC and, consequently, defective products which relate directly to toys, cribs, children's clothing, etc., merit careful observation and import to the Commission.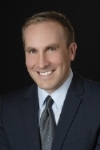 Take for instance, the latest such product recall:

The RADIO FLYER RIDING TOY, which is being recalled due to fall associated fall hazards.

The product, known as SCOOT 'N ZOOM children's riding toy, was recalled by RADIO FLYER, in conjunction with the U.S. Consumer Product Safety Commission. Both RADIO FLYER and the Commission recommend that consumers stop using these recalled products immediately unless otherwise instructed. As always, please note that federal law prohibits the resale or attempted resale of a recalled consumer product.

There are currently known to be approximately 165,000 units of the RADIO FLYER SCOOT 'N ZOOM in distribution.

The product defect associated with these riding toys
is that this particular toy can tip-over, permitting a child to fall forward while riding on the toy, thereby posing an increased risk and fall hazard to young children.

Thus far, RADIO FLYER has received reports of 10 incidents with multiple injuries.

The SCOOT 'N ZOOM is constructed of red molded plastic and has black wheels. The riding toy measures nineteen inches in length long, and is approximately 13 1/2 inches tall. The SCOOT 'N ZOOM model number 711 can be identified molded on the underside of this riding toy.

These RADIO FLYER products were sold at Walmart and various other retailers, and were additionally sold online at Amazon.com and Target.com from August 2010 through August 2011 for about $20.

DEFECTIVE PRODUCT ATTORNEY ADVICE COLUMN reminds everyone to look out for the most vulnerable consumers and product users in society - children.

Remember, if you or a loved one have suffered personal injury from the use of or contact with a defective product, call the experienced product defect attorneys at SHOOP | A PROFESSIONAL LAW CORPORATION as soon as possible at (866) 884-1717. It is important to bear in mind that certain statutes of limitation apply to product defect and personal injury cases in California, and contacting us as soon as possible is very important.