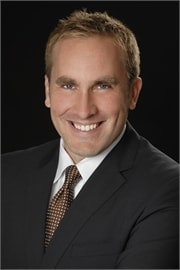 Welcome to yet another edition of the SHOOP | A PROFESSIONAL LAW CORPORATION Product Defect Attorney Advice Column. This Monday, we discuss the Consumer Product Safety Commission (CPSC)'s Electronic Reading Room. Perhaps not the most scintillating of subjects with regard to defective products, but this Reading Room is very useful with regard to providing the consumer with various Commission Briefing Packages, In Depth Investigation and Incident Reports, Manufacturer Investigative Files and product liability issues generally. You can find it all right here:

http://www.cpsc.gov/library/foia/foia.html

Actually, the provisions of the Electronic Freedom of Information Act (we all know it as FOIA) Amendments of 1996 mandate that all federal agencies use electronic information technology to foster public availability of FOIA records. The various CPSC electronic FOIA records discussed above are imaged in portable document format (pdf) [Note - if you have not already done so, viewing these publications requires downloading Adobe TM software].

CPSC employs coded numbers for purposes of identifying all consumer-related products under its jurisdiction. These 'product codes' are then used to differentiate between accident, injury, and death reports that come to CPSC through various means (such as those discussed in our July 25th Product Defect Attorney Advice Column blog entry, a link to which can be found here): http://www.losangelesproductliabilityfirm.com/Blog/2011/July/Product-Defect-Attorney-Advice-Column.aspx including the National Electronic Injury Surveillance System (NEISS), which collects its data from a statistically representative sample of various hospital emergency rooms. As discussed, when browsing the FOIA section of CPSC's web site, all entries are further identified by their 'product code' designations, which will appear inside on the particularized title line.

As always, take time out to protect your family and fellow consumers and citizens by educating yourself with regard to defective products, dangerous products and product liability issues generally. Of course, if you or a loved one suffers personal injury as a result of your interaction with a defective product (a product with a defective design, a product with manufacturing defects or defective warnings), you need an experienced Product Defect lawyer with significant experience in product liability matters.

Contact SHOOP | A PROFESSIONAL LAW CORPORATION today to speak with an experienced Los Angeles product liability attorney at (866) 884-1717.