The U.S. Food and Drug Administration (FDA) has issued its Enforcement Report for October 19, 2011 regarding the recalled, Cochlear Nucleus CI512 Cochlear Implant, FDA REF# Z20905, Sterile EO. The cochlear implant is stated by the company to restore a level of auditory sensation by way of electrical stimulation of the auditory nerve.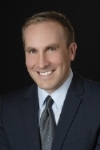 The Recalling Company, Cochlear Americas Inc., of Englewood Colorado, via letter of September 16, 2011. Cochlear has represented to FDA that the reason for this recall is that the Cochlear implant "may shut down and cease to function."
With regard to volume of devices remaining in commerce as of the above-referenced date:
33,645 units (global), 25,516 (implanted) and1,741 units remaining in the U.S. Market for implantation.
DISTRIBUTION REACH:
Nationwide, Europe and Australia
The newspaper, The Australian Reports that COCHLEAR LTD., the world's biggest maker of bionic ears, stated recently that the cost of its recent recall of its Nucleus 5 hearing implant will range between $130 million and $150 million.
Cochlear Americas is sending letters to users of the device and the parents of minors who have a Nucleus CI512 that has failed, offering to work with the patient's insurance company to replace what would appear to be defective in both design and manufacture. Shoop | A Professional Law Corporation Law recommends that patients and parents of minors not release any of their rights to recovery for injuries sustained and financial losses, without first consulting an attorney who has substantial experience in the investigation of defective products, and litigating cases involving defective medical devices. If you or a family member has suffered a failure of the Cochlear Ltd., CI500 series implant, contact Shoop | A Professional Law Corporation Law today to speak with an experienced Los Angeles product liability attorney, toll free, at (866) 884-1717.