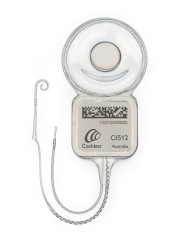 The trade newspaper, The Australian, a division of News Limited and published in Australia since 1964, is reporting that the recall situation will likely get worse for Australian company, Cochlear, Ltd., which is responsible for the failed, Nucleus CI512.
The Australian reports that there is concern over an acceleration in the claimed failure rates associated with the cochlear implant device. UBS's top-rated healthcare analysts, and an utterly unacceptable, threefold increase in the failure rates of total N5 failures is expected.
While Cochlear, Ltd., claims to still be probing the cause of these unacceptably high failure rates, analysts are now predicting that, at least on one program, the implied failure rate is approaching a staggering six per cent, compared with the 0.6 per cent underlying failure rate first reported by Cochlear, Ltd.
Shoop | A Professional Law Corporation is now handling multiple cases involving the Cochlear Ltd., CI512 Implant, and continues to investigate and gather information regarding this defective cochlear implant. If you or a family member has suffered a failure of the Cochlear Ltd., CI500 series implant, you need experienced legal counsel with significant experience in product liability matters. Contact Shoop | A Professional Law Corporation today to speak with an experienced Los Angeles product liability attorney at (866) 884-1717.