Shoop | A Professional Law Corporation is now handling multiple cases involving the Cochlear Ltd., CI512 Implant.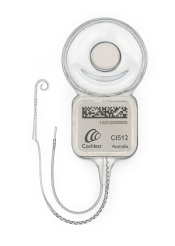 Cochlear Ltd., the device manufacturer, has issued this product recall for the Nucleus CI500 range, of which there are approximately 28,000 users.
Cochlear Ltd. had this device on the market as early as 2009, and the device is now experiencing multiple, post-implant failures. The company maintains that it is still "investigating the cause of these failures."
The Nucleus CI 500 line accounted for approximately 70% of Cochlear sales in 2011.
Cochlear will of course be required to run clinical tests and win regulatory approval from the U.S. Food and Drug Administration to return these devices to market. FDA can take up to 180 days to review data.
Cochlear Ltd., Chief Executive, Chris Roberts, advised that the company was in no rush to conclude an investigation into the cause of these multiple, device failures, which relates to moisture in the devices that can cause a malfunction in one or more diodes. "Advice to clinics suggests that analysis of the moisture indicates that it is not related to body fluid," UBS analyst Andrew Goodall said. If this is indeed the cause, this would implicate an obvious flaw in the manufacturing process for which Cochlear Ltd. is strictly liable in tort.
Shoop | A Professional Law Corporation continues to gather information regarding this defective cochlear implant. If you or a family member has suffered a failure of the Cochlear Ltd., CI500 series implant, you need experienced legal counsel with significant experience in product liability matters. Contact Shoop | A Professional Law Corporation today to speak with an experienced Los Angeles product liability attorney at (866) 884-1717.