Yesterday, the U.S. Food and Drug Administration (FDA) proposed a lower risk classification and special controls for external pacemakers.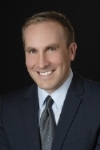 FDA has issued the proposed rule and draft special controls guidance, which effectively lowers the risk classification for external pacemaker generators from Class III (devices classified as high risk) to Class II (devices classified as moderate risk).
These pacemaker generators are used temporarily to regulate a patient's heartbeat until permanent implantation. They are additionally utilized post-heart surgery or after a heart attack to help with the control of irregular heartbeat.
External pacemaker pulse generators are "pre-amendment" devices, meaning they were on the market prior to the Medical Device Amendments Act of 1976. Approximately one hundred such pre-amendment device types were classified as Class III devices, but many continued to be reviewed under the 510(k) program because the FDA did not issue regulations requiring applications for premarket approval (PMAs).
The proposed rule and draft special controls guidance do not significantly change the FDA's review of external pacemakers pulse generators, yet they do provide manufacturers with clarity and specific guidance on what information is needed in a 510(k) for these medical devices.
SHOOP | A PROFESSIONAL LAW CORPORATION provides the quality legal advocacy that is so important in filing claims against corporations that have provided faulty, defective and recalled medical devices. The damages in each case must be fully evaluated to determine how the lawsuit will proceed. Contacting A Los Angeles product liability attorney from the firm early in the process is important, as every aspect of your claim must be carefully documented for the court. Contact us today, toll-free at (866) 884-1717.