In Washington, D.C. yesterday, the United States Consumer Product Safety Commission (CPSC), in conjunction with Fuel Barons Inc., announced a product recall of the following consumer product: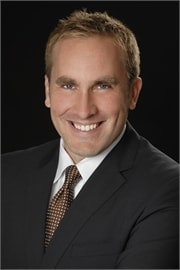 OZOfire™ Pourable Gel Fuel (Formula 4) in addition to SUREFIRE™ Pourable Gel Fuel (Formula 4) Bottles.
CPSC and Fuel Barons, Inc. estimate that there are currently about 14,000 units (jugs and bottles) in distribution.
The product defect associated with this recall is that the pourable gel fuel can ignite unexpectedly and splatter onto people and objects nearby when it is poured into a firepot that is still burning. This hazard can occur if the consumer does not see the flame or is not aware that the firepot is still ignited. Gel fuel that splatters and ignites can pose fire and burn risks to consumers that can be fatal.
SHOOP | A PROFESSIONAL LAW CORPORATION has been blogging about these pourable gel fuel recalls since July of this year, with the Napa Home & Garden recall. A link to that blog entry can be found here.
Fuel Barons is in receipt of a reported incident of burn injuries. This product recall involves pourable gel fuels, the label on the container of which reads, "OZOfire™" or "SUREFIRE™," "Formula 4" and "Pure Bio-Ethanol Fuel Pourable Gel." This gel fuel is poured into a stainless steel cup of a ceramic firepot and ignited.
The attorneys at SHOOP | A PROFESSIONAL LAW CORPORATION, have extensive experience litigating recalled products and defective product cases. If you are injured by a defective product or a recalled product, it is important to seek the advice of experienced legal counsel as soon as possible to protect your claim. contact SHOOP | A PROFESSIONAL LAW CORPORATION today to speak with an experienced Los Angeles product liability attorney at (866) 884-1717.