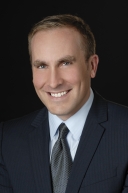 For the past decade, attorney David Shoop, the founder of SHOOP | A PROFESSIONAL LAW CORPORATION, has been litigating product defect and vehicular rollover cases throughout the United States.
What distinguishes David Shoop from his colleagues is his unique experience. Notably, David has spent a number of years defending product and vehicle manufacturers in product liability actions - now he represents individual victims of personal injury. He has utilized this unique defense experience to recover millions of dollars for injured victims of defective products.
When you are looking for an attorney to represent you in a product defect case involving complex engineering issues and related vehicular dynamics, ask yourself some important questions:
The attorneys at SHOOP | A PROFESSIONAL LAW CORPORATION know how product manufacturers and corporations evaluate and defend individual cases. Our experience allows us to anticipate the defense attorneys' strategy in defending a claim, and we make it our mission to familiarize ourselves with the product at issue and understand the engineering issues and complexities just as well as the manufacturer. We work with the most capable engineering experts to advance your case and articulate the design / manufacturing / or warning defects associated with the product.
There is no substitute for being in the room when such decisions are made on behalf of a product manufacturer, and this unique experience allows the attorneys at SHOOP | A PROFESSIONAL LAW CORPORATION to maximize your recovery. If you have a suffered injury in a rollover accident or from a defective product, contact us for a free consultation.
CALL US TODAY AT (866) 884-1717