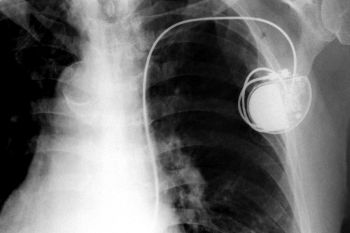 Shoop | A Professional Law Corporation continues to investigate new claims and take on new matters involving the St. Jude Medical Riata and Riata ST implantable defibrillator leads.
These defibrillators are quite similar to pacemakers, essentially providing electro-stimulus, or "shocking" a struggling heart back to life. The leads are the wires that connect the defibrillator to the heart. The St. Jude Riata leads -- wiring up about 80,000 fragile hearts in the United States alone -- started eroding through its protective coating in some patients, thereby jolting many unconscious with raw electric shocks. One study found the flaw in 15% of patients, and still others stated the actual number may be double that. All this culminated in a recall, but only a full year after St. Jude had stopped selling Riata and sent guidance to doctors about the known flaws.
This issue first became apparent as early as December of 2010, when St. Jude Medical sent a letter to healthcare professionals advising of these issues related to the leads. A full year later -- in December 2011 -- the leads were finally recalled.
Earlier this year, the company sought retraction of a study based on the FDA's Manufacturers and User Facility Device Experience (MAUDE) database that showed that more ICD-related deaths were tied to the Riata and Riata ST leads than the Quattro Secure leads. The journal publishing the study -- HeartRhythm -- refused to retract the study's results and findings.
The full scope of the problem is unknown, though by some counts, involving small groups of patients, as many as one-third of Riata's leads have protruding wires. That lack of clear information creates "much uncertainty for physicians, patients and patients' families," wrote a group of U.S. senators in a May 7 letter seeking details of St. Jude's handling of the Riata situation. St. Jude said it is responding to the letter.
The procedure to remove leads, which can tear heart tissue or leave broken pieces of the wire inside veins, is controversial. This is a serious problem - leading the FDA to coin this recall, a Class I recall -the most severe.
If you have suffered personal injury as a result of the St. Jude Riata defibrillator leads, you need experienced legal counsel with significant experience in product liability and medical device matters.
With Attorneys David Shoop and Don Liddy at your side, you have experience from every imaginable angle. For catastrophic injury cases, you will not find a more balanced team of attorneys who genuinely care about their clients and deliver proven results. Contact Shoop | A Professional Law Corporation today to speak with an experienced Los Angeles product liability attorney at (866) 884-1717. This is YOUR firm.