The attorneys at Shoop | A Professional Law Corporation continue to investigate new claims involving the St. Jude Medical Riata and Riata ST implantable defibrillator lead wires.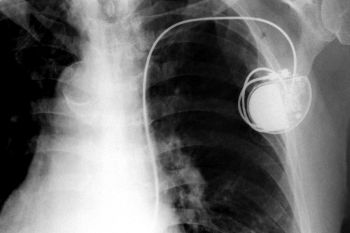 An unfavorable essay on the St. Jude Medical Riata defibrillator lead recall controversy written by Edward J Schloss, MD, director of cardiac electrophysiology at Christ Hosptial in Cincinnati, OH, appears at Cardiobrief. Therein, Dr. Schloss reviews two opposing views on the industry "handling" of the recall involving the Riata leads, one published as a perspective piece in the New England Journal of Medicine by Robert Hauser, MD, and the other, a rebuttal on the part of St. Jude Medical's Chief Medical Officer and Senior Vice President of Clinical Affairs, Mark D. Carlson, MD.
Dr. Schloss maintains:
We are only now learning the scope of the problem with Riata and Riata ST. The lead mechanical failures and externalizations of this lead may only first occur four to five years after implant. Since Durata leads are only now approaching that interval, it is not surprising that we have not seen many troubling signals with this lead. It remains to be seen what the future holds. Until we have longer experience and collect more data, it us up to individual doctors to educate themselves with available clinical and engineering data so they are equipped to make good decisions.
David Shoop and Don Liddy represent individuals nationally who have suffered injury as a result of defective medical devices and prescription drugs. If you have suffered personal injury as a result of your use or interaction with a defective product (a product with a defective design, a product with manufacturing defects or defective warnings), you need experienced legal counsel with proven experience in product liability matters.
Shoop | A Professional Law Corporation continues to accept cases involving defective medical devices related to St. Jude's Riata and Riata ST lead wires which connect to heart defibrillators. These devices have been linked to twenty-two (22) deaths due to short circuiting according to an article published in a leading cardiologic periodical.
If you or a family member has suffered a failure of these lead wires, you need experienced legal counsel with significant experience in medical device matters. Contact us today to speak with an experienced Los Angeles defective product and medical device attorney at (866) 884-1717.