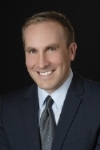 The United States Consumer Product Safety Commission ("CPSC") has taken the time to advise yet again of the hazards associated with individual, liquid laundry packets. Tragically, children exposed to these various chemicals contained in these dangerous products - particularly those within the smaller, single load packs, are at risk of serious injury as the chemicals contained in these various packets are toxic. CPSC is warning parents and caregivers to keep these laundry packets in safe places - and out of the reach of children, who find these individual packets attractive as play toys.
Often times, these laundry packs present as attractive, colorful items items which can look very much to a child like a play toy or candy item and/or possibly a teething product. Statistically, Consumer Product Safety Commission staff, in 2012 alone, learned of approximately five-hundred such incidents in the field whereby children (and even some adults) were injured by these various products. Various of these injured children required hospitalization from ingesting these toxins.
The product liability attorneys at SHOOP | A PROFESSIONAL LAW CORPORATION have previously blogged extensively with regard to the heightened CPSC involvement and issues attendant to recalled products and defective products which are marketed to children.
The attorneys at SHOOP | A PROFESSIONAL LAW CORPORATION are very experienced and represent individuals nationally who have suffered injury as a result of use and/or interaction with defective & dangerous products. If you have suffered personal injury from a defective product, you need experienced legal counsel with proven experience in product liability matters.
CALL US TODAY FOR A FREE CONSULTATION AT (866) 884-1717