The product liability lawyers at SHOOP | A PROFESSIONAL LAW CORPORATION reiterate again the issues and warnings associated with an urgent product recall involving the LG Electric Ranges, of which there are approximately 160,000 units currently in distribution within the continental United States. The Consumer Product Safety Commission ("CPSC"), in conjunction with South Korean-based LG Electronics, have instituted this voluntary product recall of its involved, electric ranges due to associated product defects more particularly described as follows: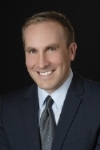 The burners on these various, electric ranges has a propensity to fail unexpectedly and spontaneously, effectively shutting down after being switched off - and temperatures and setting associated with them are additionally increasing spontaneously during normal and anticipated usage, thereby posing obvious risks of fire and personal injury (severe burn hazards) to consumers.
LG Electronics is already in receipt of a staggering, eighty (80) incident reports of involving burners not turning off as expected or otherwise temperature settings increasing significantly and unexpectedly during normal and antiquated usage.
The product identifiers can be found on various labels which are visible when opening the storage drawer compartments at the bottom of these products.
For the past decade, the defective product attorneys at SHOOP | A PROFESSIONAL LAW CORPORATION have represented some of the largest consumer electronics manufacturers in the world in fire-related matters and have additionally investigated and litigated numerous commercial and residential fire cases. Now these experienced attorneys work for YOU.
Please see our extensive forensic, investigatory and trial experience with regard to Residential & Commercial Fires:
http://www.losangelesproductliabilityfirm.com/Product-Liability/Residential-Commercial-Fires.aspx
For catastrophic burn injury and property damage matters, care should be taken to retain a law firm with extensive fire litigation experience to conduct an appropriate investigation, retain the best expert witnesses and maximize your recovery. This is YOUR firm.
CALL US TODAY AT (866) 884-1717