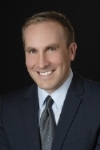 The product liability attorneys at SHOOP | A PROFESSIONAL LAW CORPORATION warn again of the following product recall issued recently by the United States Consumer Product Safety Commission ("CPSC"), in conjunction and cooperation with Health Canada:
Graco Classic Wood Highchairs
There are approximately 86,000 such Graco Wood Highchairs in distribution throughout the United States and approximately 3,400 additional units in Canada.
The product defect associated with this recall involves the high chair's seat assembly, which can separate, loosen or otherwise detach from its base, thereby posing an unacceptable frisk of fall hazard to a child.
The manufacturer has already received fifty-eight (58) such reports of high chairs' seats detaching from their respective base, and there have been nine (9) reports of children falling and sustaining injury as a result.
This product recall involves the (Graco brand) Classic Wood Highchairs with product identifiers (model numbers) as follows:
3C00BPN
3C00BPN TC
3C00CHY
3C00CHY TC
3C00CPO
3C00CPO TC
*each of these various labels are marked on the undercarriage of the seat assembly
These units were sold at retail In the following stores: Babies R Us, Burlington Coat Factory and Target (as well as various other online retailers between 2007 and 2010). These units were manufactured in China.
The attorneys at SHOOP | A PROFESSIONAL LAW CORPORATION are experienced product liability attorneys and represent individuals nationally who have suffered injury as a result of use and interaction with defective products. If you have suffered personal injury from a defective product you need experienced legal counsel with proven experience in product liability matters.