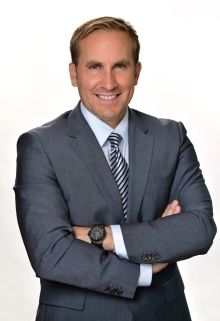 The product defect attorneys at Shoop | A Professional Law Corporation advise that Apple Park, LLC, in cooperation with the United States Consumer Products Safety Commission ("CPSC") has issued a voluntary product recall involving its line of children's loungewear as a result of violations of federal flammability standards. As you recall, we previously blogged about similar such product recalls involving children's sleepwear and loungewear, a link to which can be found by clicking here.
The names of these recalled products product are children's two-piece loungewear sets, including Apple Park 96% viscose and 4% spandex (2-piece) sets from Apple Park's "Bamboo Loungewear Collection."
The product defect associated with these various items of children's clothing involves a failure to meet children's sleepwear federal flammability standards. These various standards essentially mandate that children's sleepwear be either snugly fit or otherwise be flame resistant. Due to these violations, the Apple Park garments pose an unacceptable risk of severe burn injuries to children.
There are currently about 7,250 of these various garments currently in distribution within the continental United States and they were sold with children's sizes (approx. 6 months - size 4).
For product identification purposes, these sets consist of a long sleeve shirts mated with matching pants, and having an elastic waistband.
The collar, ankles and wristbands are all marked with solid colors. These sets came in five (5) animal character prints, as follows:
pink "bunny"
blue "cubby"
green "ducky"
violet "lamby"
green "monkey"
Lastly, "GPU CO815" can be found sewn onto labels at the waist and across the bottom of the matching shirt's seam on the right side of the garment.
CPSC warns consumers to cease the use of these pajamas, which were sold at various such boutiques and children's specialty stores nationally - and also sold at retail online at amazon.com. They were imported by Apple Park LLC, of San Francisco and manufactured in China.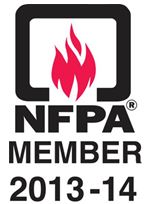 DID YOU KNOW: the National Fire Protection Association, or "NFPA" was established to reduce the burden of fire and other hazards on quality of life by providing established codes, standards, research, training, and education?
NFPA is the world's leading advocate on fire prevention and is an authoritative source on public safety standards, promulgating over three hundred such codes and standards to minimize the risks of fire and burn injuries. The product liability lawyers at Shoop | A Professional Law Corporation are proud NFPA, and have decades of experience litigating fire and burn injury cases. Our lawyers are experts in the understanding and application of NFPA 921 standards for inspection and examination of evidence and the determination of fire cause and origin.
For serious burn injury and product liability cases, care should be taken to select the right attorneys with the requisite experience and understanding to maximize your recovery. Please call us today for a free consultation.
We get results. Period.