The product liability lawyers at Shoop | A Professional Law Corporation remind the public that, very recently, Big Lots, in cooperation and conjunction with the United States Consumer Products Safety Commission ("CPSC") announced a product recall of its Tabletop Torches due in part to increased risk of fire and burn hazards.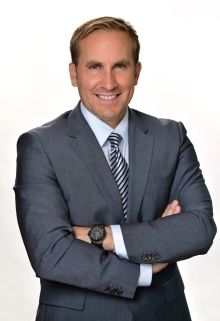 The CPSC advises consumers to stop using this product immediately unless otherwise instructed and additionally observe that it is illegal to resell or otherwise attempt to sell a consumer product that has been recalled.
The date of this product recall was August 8, 2013 and involved specifically Big Lots large tabletop torches, of which approximately 30,000 such units are currently in distribution within the United States.
The product defect associated with these various tabletop torches, once lit, involves the glass citronella table torches which have a propensity to flare up and eject burning lamp oils onto consumers and property close by, thereby posing an obvious risk of fire and burn hazards.
This recall centers around both the small and the large, round tabletop torches (containing a wick) which burn liquid citronella fuel. For product identification purposes, the various such large torches are equipped with a steel, fuel container surrounded by a colored glass pattern. The large torch measures about ten inches in diameter, five inches high, and weighs about two pounds. The small torches have the colored glass fuel containers and measure approximately five inches in diameter, five inches high and weigh approximately a single pound.
Product identifying inscriptions are as follows:
"Table Top Torch distributed by Big Lots, Inc." and item #DC12-21111 (large); or
Item #DC10-20160 (small ) is printed on a yellow label on the bottom
Big Lots is already in receipt of twenty such reports of the field of liquid fuel spewing from the torches which have created high flames and caused multiple, serious injuries with accompanying 3rd degree burns. One such serious burn injury included burns to the legs and abdomen and a another victim received total-body burns. Each and every one of the recorded incidents from the field has involved property damage, as well.
These various units were sold at retail at Big Lots stores nationally from approximately March of 2013 through June of 2013 from between $8.00 and $20.00. These products were manufactured in India.
The United States Consumer Products Safety Commission reminds the public that Federal law bars anyone from selling products which are subject to a publicly announced voluntary recall by a manufacturer or a mandatory recall ordered by CPSC.
Attorney David Shoop is a member of the National Fire Protection Association ("NFPA")
Fire Science and Technology Educators section and has prepared several presentations and lectures on NFPA 921 standards application, fire cause and origin investigation and evidence preservation. The product liability lawyers at Shoop | A Professional Law Corporation have years of experience litigating burn injury and fire-related wrongful death cases. For catastrophic burn injury cases, care should be taken to choose a lawyer that knows how to litigate fire cases and has a proven track record of success.
We get results. Period.
CALL US TODAY AT (866) 884-1717