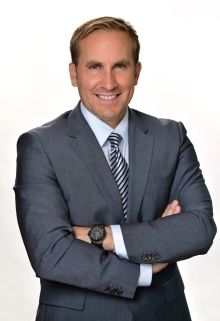 The product liability lawyers at Shoop | A Professional Law Corporation advise the public that Sears has recently announced - yet again - its Recall of Kenmore Dehumidifiers in response to increased reports from the field of fire-related damage. The United States Consumer Product Safety Commission ("CPSC") additionally advises that consumers should stop using these various dehumidifiers unless otherwise instructed and bear in mind that it is illegal to resell or otherwise attempt to resell a consumer product that has been recalled.
The product defect associated with these Kenmore dehumidifiers involves a potential to overheat, smoke and catch on fire, thereby posing a substantial risk of fire hazards and burn hazards to the public.
There are currently a significant amount of these units still estimated to be in distribution (approximately 795,000 such units previously recalled in August of 2012). The subject product recall involves Kenmore brand 35, 50 and 70 pint dehumidifiers which were made by LG and manufactured from 2003-2005.
These various dehumidifier units consist of white plastic and range between twenty-one and twenty-four inches tall, and are approximately fifteen inches wide. The dehumidifiers are comprised of a fan, humidity controllers and Kenmore logos on the top panel, with front-loading water buckets. Many of these units are equipped with remote control capabilities.
The model numbers (product identifiers) are located on the interiors of these units once the buckets have been removed, and the model numbers are listed below for your convenience in identification:
35 pint - 580.54351400
50 pint - 580.53509300
70 pint - 580.53701300
70 pint - 580.54701400
70 pint - 580.54701500
Sears has received 7 more incident reports from the field since the first recall of fires associated with the above-referenced dehumidifier units, including but not limited to one incident with a severe burns to person and 3 other fires resulting in extensive property loss and damage.
Consumers should immediately deactivate and remove the plug on these dehumidifiers which were sold exclusively at Kmart and Sears stores nationally and also at the websites Kmart.com and Sears.com from approximately the years 2003 to 2009. These dehumidifiers retailed between $140 and $220, depending upon the specifications of the unit and were manufactured by LG Electronics (Tianjin) Appliance Co., Ltd., of Tianjin, China, and imported by LG Electronics, USA, Inc., and Sears.
The product liability lawyers at Shoop | A Professional Law Corporation have specialized in litigating fire damage and burn injury cases for over a decade in California. Attorney David Shoop is a member of the National Fire Protection Association ("NFPA"), the authority on fire, electrical and building safety, which routinely publishes a guide for fire and explosion investigations known as NFPA 921.
Attorney David Shoop has prepared numerous presentations and lectures on NFPA 921 standards application and fire cause and origin analysis and the lawyers at the firm have years of experience litigating fire-related cases. For serious burn injury and property damage claims, care should be taken to select an attorney that has extensive fire litigation, investigation and evidentiary experience to maximize your recovery.
We get results. Period.
CALL US TODAY AT (866) 884-1717