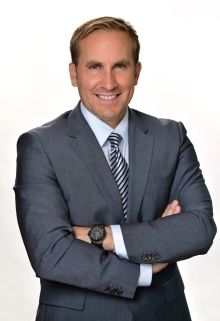 The product liability lawyers at Shoop | A Professional Law Corporation advise consumers that Viking Range, in conjunction and cooperation with the United States Consumer Products Safety Commission ("CPSC") expanded recently its recall of built in refrigerator units (with accompanying bottom freezers) due to a significant and associated injury hazards.
The product defect associated with these various units involves their doors, which can detach without warning. This expanded recall was instituted on or about July 25, 2013, with associated recall number 13-248. These various Viking refrigerator's doors can detach, posing an injury hazard to consumers.
Approximately 31,000 Viking refrigerators have been previously recalled four years ago in 2009. This particular product recall involves the Viking units with built-in 36" wide refrigerators, with the bottom freezers units. Their corresponding model and serial numbers and product identifiers are listed for your convenience, below.
Designer Series:
DDBB363
DDBB536
DTBB363
110105 - 081012
DFBB363
DFBB536
FDBB5361
Professional Series:
VCBB363
VCBB536
VCBB5361
VIBB363
VIBB536
Viking is in receipt of thirty-nine (39) reports of failures in the field involving these refrigerator doors, including twelve (12) such reports of injuries. These 39 new reports from the field do not include the previous, fifty-seven (57) reports in the prior recall of refrigerator doors detaching, inclusive of four such reports from the field involving personal injury.
These various units were sold at specialty and appliance stores nationally from the time period November 2005 through October 2012. The retail price for these units was between $5,100 and $7,700. They are manufactured by Viking Range LLC, of Greenwood, Mississippi.
In California, strict liability for product defects applies even when a manufacturer has tried to limit their liability and the doctrine may not be limited to the theory that no representation of safety is made to the bystander. California courts have concluded that consumers and users - at the very least least - have the opportunity to inspect for defects and to limit their purchases to articles manufactured by reputable manufacturers and sold by reputable retailers, whereas the bystander ordinarily has no such opportunities. In sum, the bystander is actually in greater need of protection from defective products which are defective and dangerous, and if any distinction should be made between bystanders and users, it should be made, contrary to the position of defendants, to extend greater liability in favor of the bystanders."
Regardless of whether you purchased the product or if you are an injured bystander, contact the product liability attorneys at Shoop | A Professional Law Corporation today to discuss your legal rights if you have been injured by this or any defective product. This is YOUR firm.
CALL US TODAY AT (866) 884-1717