As previously blogged, the medical device lawyers at Shoop | A Professional Law Corporation again advise the public that the United States Food and Drug Administration ("FDA ") has issued a Warning Letter to the St. Jude Medical Cardiac Rhythm Management Division (CRMD), subsequent to FDA's extensive, on-site investigation of St. Jude Medical's Sylmar, California facility.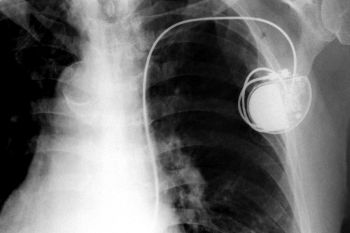 Therein, FDA advised St. Jude Medical that its inspection confirmed that the Durata and Riata ST Optim defibrillator leads are 'adulterated' within the meaning of section 501(h) of the FDCA [21 U.S.C. §351(h)], in that the methods used in, or the facilities or controls used for, their manufacture, packing, storage, or installation are not in conformity with the current good manufacturing practice requirements [cGMPs] of the Quality System regulation [Title 21, Code of Federal Regulations (CFR), Part 820].
Specifically, FDA documented the following deviations:
Failure to ensure that when the results of a process cannot be fully verified by subsequent inspection and test, that the process shall be validated with a high degree of assurance and approved according to established procedure [21 CFR 820.75(a)];
Failure to establish procedures for monitoring and control of process parameters for validated processes to ensure that the specified requirements continue to be met [21 CFR 820.75(b)];
Failure to establish and maintain adequate procedures for verifying the device design. Design verification shall confirm that the design output meets the design input requirements [21 CFR 820.30(f)];
Failure to establish and maintain a design history file for each type of device [21 CFR 820.30]; and
Failure to establish and maintain procedures for implementing corrective and preventive action [21 CFR 820.100(a)];
FDA states that St. Jude Medical failed to validate test methodologies implemented during the Durata defibrillator lead design verification testing, and these methods were neither based on, nor did they comport with any national standard. Specifically - the procedure required each lead to be tested five (5) times and the mean of the five (5) tests would be considered the result. However, FDA discovered that St. Jude Medical only tested each lead only one time to determine the results.
Lastly, FDA's inspection revealed additionally that the Durata lead is 'misbranded' within the scope and meaning of §502(t)(2) of the FDCA [21 USC §352(t)(2)], as St. Jude Medical refused to furnish material or information respecting the device that is required by or under section 519 of the FDCA [21 USC §360i, and 21 CFR Part 803 – Medical Device Reporting (MDR)]. FDA found no information in St. Jude Medical's complaint file that justifies why all of these device malfunctions would not be likely to cause or contribute to a reportable death or serious injury were they to recur.
Link's to the firm's previous blogs regarding St. Jude Medical issues can be found here:
The product liability attorneys at Shoop | A Professional Law Corporation continue to accept cases involving defective medical devices related to St. Jude Medical's Riata and Riata ST lead wires which connect to cardiac defibrillators. These devices have been linked to twenty-two (22) deaths due to short circuiting according to an article published in a leading cardiology periodical.
Call us today for a FREE consultation at 866.884.1717.
THIS IS YOUR FIRM!