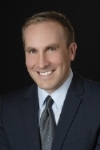 The product liability attorneys at SHOOP | A PROFESSIONAL LAW CORPORATION remind the public of a recent consumer product recall involving ATG Replacement Batteries for the MacBook Pro. This recall was initiated by Best Buy stores, in cooperation and conjunction with the United States Consumer Product Safety Commission ("CPSC"). Best Buy and CPSC have issued the voluntary product recall as these batteries have been associated with and caused burn injuries.
CPSC reminds consumers to cease the use of recalled products unless otherwise instructed. Note additionally that it is a violation of federal law to resell or attempt to resell any such recalled product.
These various ATG replacement batteries for MacBook Pro (lithium-ion batteries) were manufactured in China. The product defect associated with these carious units involves the batteries catching fire while in the process of charging.
There are approximately 5,100 of these various batteries currently in distribution and the subject recall effort involves both of the ATG white and black lithium-ion replacement batteries for MacBook Pro notebook computers.
The various, "product identifiers" associated with these recalled batteries involve the following model numbers:
"MC-MBOOK13B"
"MC-MBOOK13W"
These identifiers can be found on the labels of both the black and white batteries and the ATG logo can be found additionally on each of the batteries. Best Buy is already in receipt of thirteen (13) reports from the field involving batteries which have caught fire while charging, including reports of serious burn injuries.
Both Bestbuy.com and Partstore.com, have advised customers to cease using these products, which were imported by BTI Corp., of Las Vegas and manufactured in China.
The product liability lawyers at SHOOP | A PROFESSIONAL LAW CORPORATION have extensive experience in the handling and prosecution of fire damage and burn injury cases. Please click the link below to learn more about our firm's extensive forensic, investigatory and trial experience with regard to Residential & Commercial Fires:
http://www.losangelesproductliabilityfirm.com/Product-Liability/Residential-Commercial-Fires.aspx
For catastrophic burn injuries cases, you need to retain a law firm with extensive fire litigation and evidentiary experience to conduct an appropriate investigation, retain the best expert witnesses and maximize your recovery. This is YOUR firm.
CALL US TODAY AT (866) 884-1717