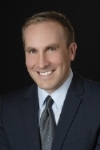 The product liability lawyers at Shoop | A Professional Law Corporation advise the public that the United States Consumer Product Safety Commission ("CPSC"), in conjunction and cooperation with the firm, "Baby Matters, LLC" announced recently a product recall involving each and very model of Baby Matters, LLC's Nap Nanny and Nap Nanny Chill recliners for infants as well as their covers. This product recall comes in the wake of an administrative proceeding, initiated by CPSC in late December of last year which, in part, was seeking mandatory recall of the above-referenced Nap Nanny infant recliners.
Astoundingly, from approximately 2009 to the present date, the CPSC engineers and staff have received at least ninety-two (92) such incident reports from the field involving the defective design of the Nap Nanny products (including, tragically, another five (5) incidents of infant deaths.
CPSC is aware of four (4) infants who were killed in Nap Nanny "Generation Two" recliners and a final death implicated the "Chill" model. The incident reports were difficult to read - they included reports of infants hanging or tumbling over the side of these units, inclusive of some reports wherein the infants were restrained and/or caught within the unit's harness.
CPSC urges all consumers to immediately stop use of these defective products. all Nap Nanny and Nap Nanny Chill recliners. Baby Matters, LLC is no longer doing business, but four major retailers who put these products in the stream of commerce are as follows:
Amazon.com
Buy Buy Baby
Toys R Us/Babies R Us
These businesses announced a voluntary recall of Nap Nanny and Chill models sold in their stores. Approximately 165,000 of these various Nap Nanny products were sold at retail between the period 2009 and 2012. The retail price was approximately $130. These defective products were sold at retail at various toy and children's retail stores nationwide and online, including at www.napnanny.com.
The December 2012 administrative proceeding initiated by CPSC staff as against Baby Matters, LLC brought about a settlement agreement which included the underlying product recall and formally extinguishes the legal proceeding against the company.
The product liability lawyers at Shoop | A Professional Law Corporation have blogged extensively about children's safety issues and dangerous, defective and recalled products which cause injury to children. Moreover, the attorneys at Shoop | A Professional Law Corporation have extensive experience litigating and resolving multi-million dollar claims involving defective products and recalled products.
California law also provides a separate cause of action for a company's "Negligent Recall" and includes a separate jury instruction in the form of California Civil Jury Instructions ("CACI") 1223 "Negligence - Recall/Retrofit."
Amongst other the things, California law makes clear that a manufacturer, distributor or seller's failure to conduct "an adequate retrofit (recall) campaign" could be negligent, separate and apart from the issue of defective design (see Hernandez v. Badger Construction Equipment Co. (1994) 28 Cal.App.4th 1791, 1827 [34 Cal.Rptr.2d 732], internal citation omitted).
Also, in the matter of Lunghi v. Clark Equipment Co. (1984) 153 Cal.App.3d 485 [200 Cal.Rptr. 387], the court noted, "where evidence tended to demonstrate that a manufacturer became aware of dangers AFTER the product had been on the market, the jury "could still have found that knowledge of the injuries caused by these features imposed a duty to warn of the danger, and/or a duty to conduct an adequate retrofit campaign." The failure to meet the standard of reasonable care with regard to either of these duties could have supported a finding of negligence. (Id. at p. 494, original italics.)
Finally, in the case of Balido v. Improved Machinery, Inc. (1972) 29 Cal.App.3d 633 [105 Cal.Rptr. 890], the appellate court held that the jury could have made a determination of negligent conduct based on a manufacturer's "failure to retrofit" a particular product found to be unsafe after it was placed into the stream of commerce.
The product liability lawyers at Shoop | A Professional Law Corporation have extensive experience litigating cases involving catastrophic injuries related to defective products. If you or a loved one has been injured by a defective product, call us today for a free consultation. THIS IS YOUR FIRM.
CALL US TODAY AT (866) 884-1717