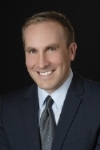 The product liability attorneys at SHOOP | A PROFESSIONAL LAW CORPORATION again reiterate the recent product recall involving Cedar Lake Propane Heater and Cookers. The firm recalled approximately 325 such units due to a product defect involving these various units' regulators. Specifically, the regulator upon the heater-cooker can malfunction when users toggle the selector switch from the "cooking" to the "heating" option. Therein, the gas propane liquifies and can readily flare, which poses an obvious and unacceptable fire hazard and risk of burn injury.
This consumer product recall was conducted by the firm listed above and Texsport, of Houston, Texas; in conjunction and cooperation with the United States Consumer Product Safety Commission ("CPSC").
Consumers are of course reminded to cease the use of entirely and any cooking with these products unless they are otherwise instructed otherwise should stop using this product unless otherwise instructed. A fire-related incident was previously reported to CPSC and attributed to this recalled product. These recalled, propane heaters sold at retail at various sporting goods locations nationwide, as well as Army/Navy stores and finally at Sears and Kmart.com., from approximately May of 2012 to the end of February 2013. They retailed for $37 and were manufactured in China.
In the interests of product identification, these recalled units consist of a single ceramic-type burner with a metallic stand, measuring approximately nine (9) inches by ten (10) inches by four (4) inches. It contains a coupling (below the burner) for a propane bottle. The unit's product identification number is 14219, and clearly labeled on the packaging of the unit.
The product liability lawyers at SHOOP | A PROFESSIONAL LAW CORPORATION have blogged extensively about preserving your product liability claim, which necessarily includes product identification and evidence preservation. Potential clients are additionally reminded to email us or call us anytime to request and receive a FREE, step-by-step brochure entitled - SHOOP | A PROFESSIONAL LAW CORPORATION - HELPING YOU TO PROTECT YOUR LEGAL RIGHTS FOR A PRODUCT LIABILITY CLAIM.
For years, Attorney David Shoop has represented some of the largest consumer electronics manufacturers in the world in fire-related matters, and the attorneys at Shoop | A Professional Law Corporation have investigated and litigated numerous commercial and residential fires in California. Attorney David Shoop has additionally coordinated litigation in Arizona, Texas, Florida and New York. Now he works for you.
We provide a link, below, to our extensive forensic, investigatory and trial experience with regard to Residential & Commercial Fires:
http://www.losangelesproductliabilityfirm.com/Product-Liability/Residential-Commercial-Fires.aspx
For catastrophic burn injury and property damage matters, care should be taken to retain a law firm with extensive fire litigation experience to conduct an appropriate investigation, retain the best expert witnesses and maximize your recovery. This is YOUR firm.
CALL US TODAY AT (866) 884-1717