Lea Industries Recalls Product Due to Fall Hazard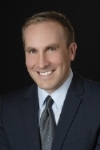 The product liability lawyers at Shoop | A Professional Law Corporation again reiterate the consumer product recall involving Lea Industries Children's Beds, which were recalled recently in conjunction with the United States Consumer Product Safety Commission ("CPSC"). CPSC advises that consumers should immediately cease using this defective product, and note that federal law makes it illegal to attempt to resell or otherwise resell a recalled, consumer product.
The Consumer Product Safety Commission is very proactive in warning the general bloc when issues exist with consumer products which contain defects which can cause a serious risk of injury or death - particularly when those defective products are marketed to, or otherwise involve children. The product liability lawyers at Shoop | A Professional Law Corporation have blogged extensively about products which could potentially cause injury to children, a link to which can be found here:
http://www.losangelesproductliabilityfirm.com/Blog/2012/August/Bumbo-Baby-Seat-Product-Recall.aspx
The name of the recalled product by Lea Industries is as follows:
Lea Panel, Loft and Bunk Beds
The product defect associated with these various units involves the bed's side mattress support rails, which can break, posing a fall hazard to infants. There are approximately 59,000 such units in the United States and an additional 4,000 units in Canada. to date, CPSC is aware Of a staggering twenty-two such reports from the field of incidents involving these recalled beds, with multiple injuries reported. were reported. In a 2009 incident in Madison, Wisconsin, an eleven year-old girl was placing a fitted sheet on the top bunk when the child, mattress and bed supports collapsed on her six-year-old sister in the bunk below. She was treated at a hospital emergency department for a head injuries.
These products were manufactured in China and Vietnam.
Photos of these affected units can be found here:
http://www.cpsc.gov/en/Recalls/2013/Lea-Industries-Recalls-Childrens-Beds/
This recall comes within weeks of CPSC's notice of proposed rule-making (NPR) to create federal safety standards for strollers. The proposed stroller standards incorporate previously published, and voluntary ASTM standards, Consumer Safety Specification for Carriages and Strollers, with one very significant modification - which requires the addition of language in the standard to address pinching hazards related to folding or foldable strollers.
CPSC staff is heavily involved in consumer safety - particularly involving children's products. If your child has been injured as a result of use or integration with a defective product, you should call the experienced product defect attorneys at Shoop | A Professional Law Corporation today for a free consultation to discuss your legal rights.
This is YOUR firm!
CALL US TODAY AT (866) 884-1717