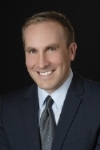 The product liability lawyers at Shoop | A Professional Law Corporation reiterate a product recall involving Food Dehydrators with potentially defective fans. The company LEM Products Distribution, on cooperation with the United States Consumer Products Safety Commission ("CPSC") issued the above-referenced, product recall on May 2, 2013.
The subject, LEM 5-Tray Dehydrator contains product identifier / model number 1009. The product defect associated with these various food dehydrators involves these units' fans. The fans can cease working and thus cause the dehydrators to overheat which, in turn, poses a risk of a fire hazard.
Approximately 14,600 of these various units are currently in distribution within the United Staes, and another hundred or so units in Canada. These dehydrators were previously recalled in February of 2011.
Note that the recall implicates "5-tray food dehydrators" only. These units are grayish in color and are comprised of various plastics and metal. The model number discussed above can be found on a label near the units' back panel. Lastly, the UPC code is situated close to the bottom of the units' packaging and contains the following numbers: 734494010091
LEM Products Distribution is already aware of multiple reports of failure from the field resulting in a fire. These units were manufactured in China.
The product liability attorneys at Shoop | A Professional Law Corporation have over a decade of fire cause and origin analysis experience and have litigated fire and casualty cases throughout California. The firm's attorneys have prepared lectures on NFPA 921 standards application and fire cause and origin investigatory techniques and forensic evidence preservation. Shoop | A Professional Law Corporation has investigated and litigated catastrophic burn injury and multiple fatality claims involving commercial and residential fires.
FOR SERIOUS BURN INJURY AND PROPERTY DAMAGE CASES, IT"S CRITICAL TO SELECT AN ATTORNEY THAT HAS EXTENSIVE, FIRE INVESTIGATION AND FORENSIC EXPERIENCE TO MAXIMIZE YOUR RECOVERY.
CALL US TODAY FOR A FREE CONSULTATION AT (866) 884-1717