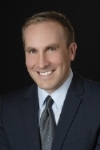 The product liability attorneys at Shoop | A Professional Law Corporation advise that Optimus, in conjunction and cooperation with the United States Consumer Products Safety Commission ("CPSC") is recalling its portable heaters due to associated fire hazards.
Consumers are further advised to cease the use of these defective, portable heaters unless and until they hear otherwise and note further that it is illegal to resell or otherwise resell a recalled consumer product.
The product, the Optimus heater H-5210 has a
design defect
such that the heater can fail to prevent ignition of flammables in close proximity to the unit, posing an obvious fire hazard to the consumer.
There are approximately 355,000 such portable heaters in distribution in the U.S. and this product recall actually involves 2 models of the "Optimus Infrared Quartz Radiant" heaters. The affected model numbers of these various, recalled heaters are as follows:
H-5210, manufactured in 2011
H-5211, manufactured in 2012
The model numbers and product identifiers can be found on labeling located along the rear of the portable heater. These various recalled, portable heaters are white in color, twelve inches wide by thirteen inches tall and the product name, "Optimus" can be found printed atop the left side of the heater. Its control knob is located atop the heater's right side.
These portable heaters were manufactured in China (Dongguang Hong-Hwa Electric Co. Ltd.) and imported by Optimus Enterprise Inc., of Anaheim, California. These units were retailed at Sold at Best Buy Market Place, Rite Aid and various other stores throughout the U.S., and online at Walmart.com from approximately October of 2011 through the month of December, 2012 for approximately $25 - $30.
CPSC has conducted research and compiled statistics with regard to reducing fire hazards for portable electric heaters. in so doing, CPSC estimated for a two (2) year period between 2008 and 2010, portable electric heaters were associated causes of fires in approximately 1,200 fires per year! These various portable electric heaters are high energy appliances which certainly contain the potential to ignite nearby flammables such as beds, drapes,upholstery, clothes, and other flammable liquids. If ignition results from a heater left on and unattended, serious consequences, including major fires, could certainly result. CPSC recommends that consumers never attempt to operate a heater or portable heater they suspect may be damaged.
The product defect attorneys at Shoop | A Professional Law Corporation have years of experience in forensic fire investigation and cause and origin analysis. The firm's attorneys are well versed in NFPA 921 standards application and are particularly well versed in evidence preservation and fire scene processing, and have litigated fire matters involving multiple fatalities. For serious burn and fire damage cases, you need to retain an attorney with experience in fire-related matters. Call the experienced attorneys at our firm today for a free consultation if you have suffered injury from a fire. THIS IS YOUR FIRM.
CALL US TODAY AT (866) 884-1717