The product liability attorneys at Shoop | A Professional Law Corporation write to advise of a recent product recall. The United States Consumer Product Safety Commission ("CPSC") in conjunction and cooperation with Family Dollar Sores, jointly announce a product recall involving its Optimus Tower Quartz Heater due to associated Overheating and Fire Hazards.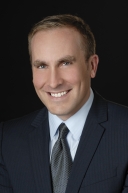 The date of this portable heater recall was May 09, 2013, and involved Model Number H5232. The product defect associated with these various heaters involves overheating which, in turn, poses a substantial fire hazard.
There are approximately 19,640 of these various, recalled units currently in distribution within the United States. These Optimus portable heaters are electric-tower units which contain whitish-metal casing and a plastic top with wire cage-like protection of the unit's heating elements (coupled with vents at the bottom of the unit). The front portion of the unit has the name "Optimus," along with a caution light and dials. One dial functions to switch the heater to the "on" or "off" position and further selects power usage of either 750 or 1500 watts. The Model number "H-5232" can be located upon a sticker at the bottom of the portable heaters below the words "Optimus" and "Quartz Heater."
CPSC and Family Dollar Stores are already in receipt of ten reports from the field of overheating - to include temperature knobs melting. CPSC and Family Dollar Stores advise consumers to cease the use of these Optimus Tower Quartz Heaters immediately and make sure they are unplugged. These portable heaters were sold exclusively at Family Dollar Stores from the period of September - December 2012 for approximately thirty-five dollars. These units were manufactured in China.
Product Liability Law in California
A manufacturer, distributor, or retailer is liable in tort in California if a defect in the manufacture or design of its product causes injury while the product is being used in what courts have described as "a reasonably foreseeable manner." Soule v. General Motors Corp. (1994) 8 Cal.4th 548, 560 [35 Cal.Rptr.2d 607, 882 P.2d 298]. If a product is defective and dangerous, either in manufacture, design or warnings, and that product causes injury or damage to a consumer, then the manufacturer (and all entities within the chain of distribution of the defective product) of the defective product is strictly liable in tort.
Moreover, a manufacturer/seller/distributor of a product is under a duty to exercise reasonable care in its design so that it can be safely used as intended by its buyer/consumer Williams v. Beechnut Nutrition Corp. (1986) 185 Cal.App.3d 135 at 141, and is additionally liable under a traditional negligence theory. This duty extends to all person within the range of potential danger.
The product liability lawyers at Shoop | A Professional Law Corporation have recovered millions of dollars for consumers injured by defective and dangerous products. Our firm has extensive experience with product liability and product defect-related matters and delivers proven results.
Please feel free to review the content on our website, learn about our attorneys and learn about our successes. This is YOUR firm.
CALL US TODAY AT (866) 884-1717