The product liability lawyers at Shoop | A Professional Law Corporation remind the public of a recent, voluntary product recall involving One World Technologies' Ryobi Battery Chargers due to associated, fire and burn hazards. This voluntary product recall was instituted in conjunction and cooperation with the United States Consumer Product Safety Commission ("CPSC").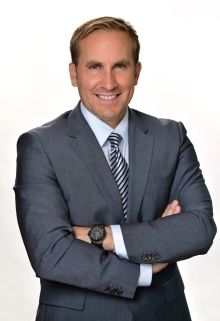 CPSC reminds the public that they should immediately discontinue the use of this product unless otherwise instructed, and bear in mind that it is a federal offense to resell or otherwise attempt to resell a consumer product that has been recalled.
Specifically, this product recall involves the Ryobi P113 Dual Chemistry Battery Chargers. The product defect associated with these various chargers involves a mechanical malfunction, which leads to arc fault, thereby posing fire and burn injury hazards to the public.
There are approximately 578,000 such units currently in distribution within the continental United States and another 49,000 in Canada.
These Ryobi model P113, dual chemistry battery chargers are designed primarily for use in conjunction with NiCd and Li-Ion portable, power-tool batteries. For product identification purposes, the battery chargers related to the subject recall are grey and greenish in color and contain the word, "Ryobi" in white letters on the front portion of the charger.
The model numbers are located on the unit's data plate, which can be found located on the charger's bottom portion. Lastly, model P113 chargers with year and week designation (YY/WW) date codes between 0731-0852 (note - without a nine digit part number) are included in this product recall.
One World Technologies is already in receipt of approximately twenty-five (25) reports from the field of this P113 charger overheating - resulting in reports of extensive property damage.
Consumers should remove any battery from its charger and stop using this recalled product immediately. These chargers were sold at Home Depot and various other, similar such retailers nationally and additionally online at homedepot.com. The retail dates range from from September of 2007 to approximately December of 2009 (these units were both sold individually and also as a part of a "kit" for between $30 and $270. These chargers were imported by One World Technologies Inc., of Anderson, South Carolina and manufactured by Techtronic Industries (Dongguan) Co. Ltd., of China.
For serious burn injury and product liability cases, care should be taken to select the right lawyers with the requisite experience and understanding of fire cause and origin and related forensic issues to maximize your recovery. Please contact the product liability lawyers at Shoop | A Professional Law Corporation today for a free consultation.
We get results. Period.
CALL US TODAY AT (866) 884-1717