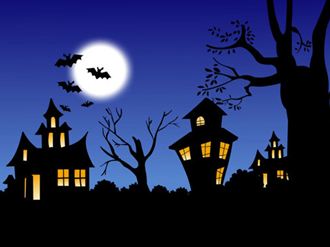 With Halloween upcoming, the defective product lawyers at SHOOP | A PROFESSIONAL LAW CORPORATION remind consumers to be safe and cautious when selecting and creating costumes and seasonal home decorations.
Accordingly, it is very important to remember to select well-fitting costumes for the little ones with flame-resistant materials.
In 2012 alone, more than 3,000 Halloween-related injuries and fires were reported to the United States Consumer Product Safety Commission ("CPSC") between the months of October and November. These various reports from the field included incidents involving burn injuries, cuts, scrapes and severe lacerations from pumpkin-carving activities, as well as falls relative to ill-fitting costumes, and injuries from collisions due to impaired/compromised vision.
Notably, the carving of pumpkins was most closely associated with the predominant amount of 2011's Halloween-related injuries, and the attorneys at SHOOP LAW remind consumers to create a stable base for carving and to utilize the appropriate tools to help prevent cuts and lacerations associated with these activities.
When purchasing that perfect Halloween costume, be sure that it fits (does not drag the ground) and is not too large, cumbersome or billowy and, most importantly, to prevent burn injuries, the federal Flammable Fabrics Act (FFA) mandates that costumes sold at retail to be those which are "flame resistant." Consumers can have the same protection with homemade costumes by selecting synthetic costume components, materials and fabrics which are inherently flame resistant. These materials include polyester and nylon.
HALLOWEEN FIRE AND BURN INJURIES
Consumers are reminded to prevent the potentiality of burn-related injuries, as well as commercial and residential fires caused by Halloween decorations. Perhaps choosing flameless and battery powered lights and/or glow sticks in jack-o-lanterns, pumpkins and other such decorations where children can gain access would be the more prudent option. Always remember that burning candles should be kept away from flammable decorations and locations where they can be contacted and knocked over on their side.
Outside the home, it is encouraged by CPSC to employ the use of flameless candles or otherwise maintain burning candles and pumpkins away from doorsteps or landings or other similar such places where costumes could contact the flame.
Removing obstacles or decorations from porches and/or steps when expecting trick or treaters. Indoors, remember to keep jackolanterns and pumpkins or other open flames away from home curtains or other such Halloween decor, and other similar items which could ignite. Never leave burning candles unattended.
Whether you are inside or outside during Halloween, remember that the use of only decorative lighting strands which have been thoroughly and adequately tested for safety by a recognized test laboratory is the way to go. Check each light on a string light set for cracked sockets or broken sockets, noting also to look for frayed wiring (or bear wiring), or otherwise loose connections. Remember to throw away damaged sets and not use them at all, and be sure to avoid overloading extension cords.
COSTUME SAFETY
When you buy the little ones' masks and costumes, again be sure to utilize flame resistant fabrics and of course look for costumes which are labeled, "Flame Resistant," as these products are burn resistant and also extinguish rapidly. It is also prudent to avoid Halloween costumes comprised of flimsy materials and avoid costumes with large or overly-baggy sleeves or large capes. Children should always carry flashlights.
Of course, should you or your child suffer injury as a result of your use or interaction with a defective Halloween product, contact the product liability lawyers at SHOOP | A PROFESSIONAL LAW CORPORATION as soon as possible for a free consultation to discuss your legal rights.
We get results. Period.
CALL US TODAY AT (866) 884-1717