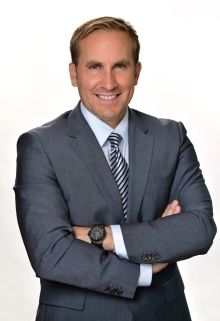 The product liability lawyers at Shoop | A Professional Law Corporation advise that Gree, in conjunction and cooperation with the United States Consumer Products Safety Commission ("CPSC") have voluntarily instituted a product recall of twelve (12) brands of dehumidifiers due to associated fire and burn hazards. These dehumidifiers have already been linked to millions of dollars in property damage.
The product defect associated with these various dehumidifier units involves their potential to overheat, smoke and then catch fire, posing an obvious fire and burn hazard to consumers.
This recall currently involves approximately 2.2 million such units in the United States, coupled with another 52,000 units in Canada. Specifically, the dehumidifiers have the following brand names:
Danby
De'Longhi
Fedders
Fellini
Frigidaire
Gree
Kenmore
Norpole
Premiere
Seabreeze
SoleusAir
SuperClima
For product identification purposes, the recalled model numbers and date codes are listed below (absent respective pint capacities, which can be found printed on the fronts of these various dehumidifier units).
Model numbers and date codes can be found on stickers on the backs, fronts or sides of the dehumidifiers. The dehumidifier product identifiers are as follows:
Danby or Premiere
Model number
Capacity
Date code range
DDR3011
DDR30P
DDR4511
DDR45P
DDR6511
DDR65CHP
De'Longhi/SuperClima
Model number
DDSE30
DDSE40
DG50
FEDH-MAH030-C15
FEDH-MAH070-C15
13-06030
13-06031
Frigidaire
FDB30R1
FDB50R1
FDB70R1
FDD25S1
FDF50S1
FDF70S1
FDL30R1
FDL50R1
FDL50S1
FDL70R1
FDL70S1
FDM30R1
FDR30S1
Gree
13-06090
13-06091
13-06092
13-06093
GDN20AH-K4EAB1A
GDN20AH-K5EBB3A
GDN30AE-A3EBA8A
GDN30AH-A4EBB1A
GDN40AH-A4EBB1A
GDN45AH-A3EBB2A
GDN50AF-A3EBA8A
GDN50AF-A3EBA8B
GDN70AF-A3EBA8A
GDN70AF-A3EBB3A
GDN70AI-A3EBB2A
GDNE30AEBA1A8A
GDNE40AEBA1A8A
GDNE50AFBA1A8A
GDNE65AFBA1A8A
Kenmore
407.52301210
407.52501210
407.52701210
407.52702210
Norpole
NPDH30PG
Seabreeze
DH450S
DH470S
SoleusAir
Model Number
CFM-25E
CFM-40E
DP1-50-03A
032610
GL-DEH-30-1
GL-DEH-45-2
1211 through 0612
GL-DEH-50-2L2
GL-DEH-50-2Q2
GL-DEH-70-2S2
GL-DEH-70P-2S2
GM-DEH-30M-1L2
GM-DEH-30M-1R2
GM-DEH-45-1
GM-DEH-70-1S2
SG-DEH-25-4
SG-DEH-30-2
SG-DEH-30B-1
SG-DEH-30M-1
SG-DEH-30M-1A
SG-DEH-30M-1L2
SG-DEH-30M-1R2
SG-DEH-45-1
SG-DEH-45-1A
121510 through 111011
SG-DEH-45-2
032711 through 050712
SG-DEH-50-2
010712 through 010712
SG-DEH-70-1
010610 through 071512
SG-DEH-70-1A
70-pint
121510 through 111011
SG-DEH-70-2
70-pint
032711 through 050712
SG-DEH-70-2S2
70-pint
032711 through 050712
Currently, the recalling firm is aware of 165 incidents and reports from the field, inclusive of 46 fires and in excess of $2.1 million in property damage. Consumers should immediately turn off and unplug these dehumidifiers. They were manufactured in China.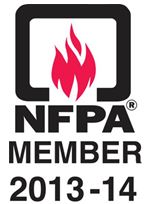 The burn injury attorneys at Shoop | A Professional Law Corporation specialize in claims involving residential and commercial fires, and the associated product liability issues which cause these fires and we have extensive experience litigating these fire and burn injury claims.
Attorney David Shoop is a member of the National Fire Protection Association ("NFPA") and has prepared numerous presentations and lectures on NFPA 921 concepts, fire cause and origin analysis as well as evidence preservation. For serious burn injury cases, it is imperative to retain a lawyer who knows how to litigate fire cases and has a proven track record of success to maximize your recovery.
We get results. Period.
CALL US TODAY AT (866) 884-1717