The defective product lawyers at Shoop | A Professional Law Corporation continue to investigate potential claims and take on new matters involving the recalled, Cochlear Nucleus CI512 (N5) implant. No other law firm or lawyers in the nation handle more such claims than attorneys David Shoop and Don Liddy.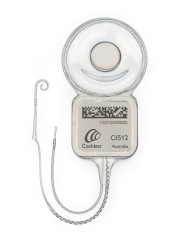 As the failure rates attendant to the N5 device have increased, Cochlear is now attempting to resolve potential claims with recipients of failed devices before they contact an attorney. In so doing, Cochlear is offering a small, cash settlement in exchange for the execution of a written release of all claims against the company.
The lawyers at Shoop | A Professional Law Corporation advise recipients of such offers to consult an attorney prior to accepting any settlement and signing any releases with the company. It is always a good practice to consult with a lawyer in advance of signing a release of any kind, and victims of cochlear implants are strongly encouraged to contact us prior to entering into any such written agreement with Cochlear.
We handle claims involving failed, N5 devices nationally. Nearly a year after the initial recall of the N5 device, the newspaper, The Australian, reported that the failure rate of Cochlear's withdrawn Nucleus 5 implant has started to increase again, citing a Deutsche Bank report. DB maintained that the United States FDA MAUDE database (which compiled reports of medical-device failures) demonstrated a "marked" increase in failures in July and August.
The latest data nearly a year, post-recall indicated a failure rate of about 4.5% (above the 4.2% figure reported by Cochlear at the end of July 2012 - this according to analyst, David Low. At that time, the company maintained that the overall proportion of devices confirmed as failures at the end of July 2012, was 4.2%, with the average time of 9.3 months after implant for the device to fail.
The failures of the N5 devices are attributed to "unexpected variations in the brazing process" during product manufacturing. These variations have resulted in the development of microcracks in the N5 devices which, in turn, affect device integrity. In other words, the device fails to achieve a hermetic seal, thus allowing moisture from the inner ear to invade the device to and short circuit the diodes which power the device. This results in catastrophic failure of the device.
In order to confirm a "hard" failure of the CI512 device, Cochlear will have an on-call audiologist perform what is called an "Integrity Test" for the device to see if the external monitor is still communicating with the implant - and to confirm whether the implant is still functioning properly, or if at all. This Integrity Test Report will further indicate that the device has failed a number of tests and Cochlear will make note this in their files. Again, it remains very important not to sign any waiver with Cochlear or accept any monetary settlements with the company if they provide any services or refunds in relation to the failed implant.
Attorneys Don Liddy and David Shoop are continuing to represent victims nationally who were implanted with failed, N5 devices. If you or a family member have experienced a confirmed failure of an N5 cochlear implant, do not sign any release or waiver with Cochlear and immediately contact the experienced defective product lawyers at Shoop | A Professional Law Corporation for a free consultation to discuss your legal rights.
CALL US TODAY AT (866) 884-1717