The product liability lawyers at Shoop | A Professional Law Corporation again advise the public of a recent, voluntary product recall involving adult portable bed handles. These bed handles are being recalled by Bed Handles Inc., in conjunction and cooperation with the United States Consumer Products Safety Commission ("CPSC"). There have been multiple reports of entrapment and strangulation hazards associated with this product, inclusive of three confirmed deaths.
For product identification purposes, the formal name of the product is "Portable Bed Handles." The associated product defect with these various handles involves issues that arise when attached to an adult's bed without the employment of the safety retention straps. When this condition occurs, bed handles may shift out of their positions, thereby creating an unsafe gap as between the handles and the sides of the bed mattress. This poses an obvious (and serious) risk of entrapment, strangulation and death.
CPSC and Bed Handles Inc., a Blue Springs, Missouri company, estimate that there approximately 113,000 such adult portable bed handles currently in distribution within the continental United States, which are affected by and subject to this voluntary recall effort.
Reports from the field indicate that three (3) women died subsequent to becoming entrapped by the mattress and in between these bed handles. These tragic reports of loss of life include an elderly woman who perished in an Edina, Minnesota retired living facility; a 40-year-old disabled woman who perished in a Renton, Washington. nursing home; and an 80-year-old who perished in a Vancouver, Washington. care and treatment facility.
As referenced, the subject recall involves portable bed handles (adult), distributed by Bed Handles Inc., from approximately 1994 through 2007. Notably the products that do not come equipped with the safety retention straps to secure the bed handle to the bed frame are subject to recall.
Models affected by this recall include:
Original Bedside Assistant® (BA10W - white handle with white poles that are positioned under the mattress)
Travel Handles™ (BA11W - white handle with white poles that are positioned under the mattress)
Adjustable Bedside Assistant® (AJ1 - gold in color and with black, cushioned foam handles)
These various recalled products were sold at retail by home health stores, medical equipment stores and online retailers, as well as drug stores nationally from approximately January of 1994 through December of 2007, These products sold at retail for approximately $100. They were also sold in home and health care catalogs. These units were manufactured in the United States.
The product liability lawyers at Shoop | A Professional Law Corporation have represented and continue to represent consumers nationally with regard to defective products and medical devices. David Shoop and Don Liddy are experienced product defect lawyers and represent plaintiffs nationally who have suffered injury as a result of defective products. If you or your child has suffered personal injury as a result of use or interaction with a defective product (a product with a defective design, a product with manufacturing defects or defective warnings), you need experienced legal counsel with proven experience in product liability matters.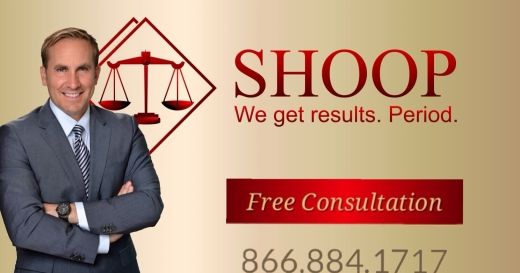 CALL US TODAY AT (866) 884-1717