Recall Expanded - The product liability lawyers at Shoop | A Professional Law Corporation advise of a recent, voluntary product recall involving Linear LLC Personal Emergency Reporting Transmitters. The initial, product recall has been further expanded in conjunction and cooperation with the United States Consumer Products Safety Commission ("CPSC"). The product defect associated with these various Personal Reporting Transmitters involves the units' batteries, which can spontaneously fail to emit low battery warnings, therefore failing to generate warnings to individual users of de-energizing.
CPSC and Linear LLC recommend and advise that the public immediately cease the use of these recalled product unless further instructed, and bear in mind that it is a violation of federal law to re-sell, sell or otherwise attempt to sell a recalled, consumer product.
For product identification purposes, the formal name of these recalled units are "Personal Emergency Reporting System (PERS) Transmitters."
These various, recalled PERS transmitters are actually components of Linear PERS products which enable consumers to press a button on the product's transmitter to summon help. These particular transmitters can be worn as a pendant on a lanyard around consumer's necks or otherwise on a wrist band or as a belt clip on attachment. For further product identification purposes, this recall shall be deemed to include the following model numbers:
DXS-62A (wristband - black and a pendant - gray)
DXS-62A1 (plastic belt pendant - white)
DXS-64 (plastic pendant - green circle in the middle of unit)
Each of the above-recalled products contain batteries which are sealed directly into the products. The date range of manufacture of the subject, recalled products is from June of 2008 to April of 2011 - these are found written as such (date codes) on the various units, themselves. The batteries used in conjunction with these transmitters are failing to emit low battery warnings to end users, thus users are unaware that the transmitter is not functioning properly.
There are presently over 175,000 such units currently in distribution within the continental United States - this coupled with the additional 48,000+ units involved in the previous, December 2013 recall effort. Linear is already in receipt of reports from the field of transmitters that have failed to operate.
These various, recalled units were sold at retail at independent PERS distributors nationally from approximately June of 2008 to July of 2011 for a price of approximately $45.
The units are distributed by Linear LLC, of Carlsbad, California and manufactured in China.
The product defect attorneys at Shoop | A Professional Law Corporation have represented and continue to represent consumers nationally in matters involving defective products as well as medical devices. David Shoop and Don Liddy are experienced product defect and trial lawyers. If you or your child has suffered personal injury as a result of use or interaction with a defective product, you need to retain experienced legal counsel with a proven track record in product liability matters.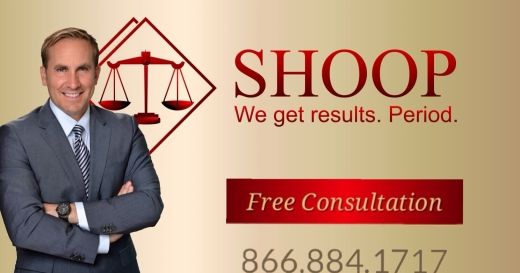 Call us today for a FREE consultation at 866.884.1717.