The product liability lawyers at Shoop | A Professional Law Corporation again remind the public of a recent, voluntary product recall instituted by Holmes, in conjunction and cooperation with the United States Consumer Products Safety Commission ("CPSC"). This product recall involves Holmes' Ceramic Heaters, with corresponding model number HCH1823M. CPSC advises consumers to cease the use of this recalled product unless otherwise instructed and bear in mind that it is a violation of federal law to resell or otherwise attempt to resell a recalled consumer product.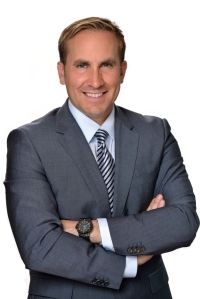 The product defect associated with these various, Ceramic Heaters involves the various units' potential to overheat, thereby posing obvious fire and burn hazards to consumers.
For product identification purposes, this particular recall implicates Holmes' ceramic heaters which oscillate. These oscillating units are sold in blue, red, black, purple and white. The rectangular variety of these heaters included in this voluntary, product recall are approximately twelve (12) inches tall, eight and one-half (8 ½) inches wide and nearly five and one-half (5 ½) inches deep. As noted above, these recalled units have model number designation HCH1823M, which can be found on a label located at the base or bottom of the subject product.
Additionally, the "Holmes" logo can be found at the bottom front portion of the heater, along with two (2) knobs which serve to control the fan. The thermostat is found at the top of the unit. These Holmes ceramic heaters are capable of adjusting between higher and lower heat-producing settings (as well as a "fan only" setting).
There are currently an estimated 151,000 such units in distribution within the United States.
Sunbeam is already in receipt of a staggering, 132 reports from the field of units malfunctioning, unexpectedly ceased working and overheating. These events included reports of personal injury as well as multiple such reports of property damage.
Consumers are advised to cease the use immediately of these recalled products and unplug the units. These were sold at retail nationally at Walmart, Target, Fred Meyer and other similar such chains from the time period August 2013 through March 2014. These recalled products retailed for a price of approximately $30. The product distributor of these units is Sunbeam Products, Inc., having its principal place of business in Boca Raton, Florida. These units were manufactured in China.
For catastrophic burn injury cases, care should be taken to choose a law firm to represent your interests that has significant experience and has a track record of proven success litigating fire and burn injury cases. Processing a fire scene correctly, coupled with appropriate artifact evidence retention and conducting appropriate discovery are some of the most daunting and complex challenges an attorney can face. As such, there is simply no substitute for experience here – from devising an inspection plan and scene investigation. Every fire scene is different. Every fire scene is dynamic. Experience matters.
If you or a family member has been catastrophically injured by a defective product, contact the experienced team at Shoop | A Professional Law Corporation today for a free consultation to discuss your legal rights.
We get results. Period.
CALL US TODAY AT (866) 884-1717