The defective product lawyers at Shoop | A Professional Law Corporation again advise consumers of a recent, voluntary product recall involving millions of bean bag chairs. After two, children's deaths were reported, manufacturer, Ace Bayou, in conjunction and cooperation with the United States Consumer Product Safety Commission ("CPSC") issued a product recall due to associated choking and suffocation hazards. The product defect associated with these various bean bags involves the zippers on the chairs which can be opened by children and youngsters who, in turn, crawl inside the bags, become entrapped and either choke or suffocate on the bean bag's beads, which are comprised of foam.
Ace Bayou Corporation of New Orleans, Louisiana and the CPSC are jointly announcing this voluntary recall. The scope of this recall is quite large – encompassing and including nearly 2.2 million bean bag chairs subsequent to the children's deaths referenced above.
Numerous reports from the field have included children unzipping the bags, crawling inside the bags and becoming trapped or otherwise chocking on the foam particles within the bean bag, itself. Standards associated with this type of product mandate that all bean bag chairs which are non-refillable must have closed and disabled zippers which prevent opening and entry.
Tragically, a teenaged boy from Northeast Texas, and a 3-year-old little girl from Lexington, Kentucky passed away after suffocating on and inhaling the bean bag chair's foam beads. Each of these children were found dead inside the bean bags.
For product identification purposes, these defective children's products have two (2) zippers which are operational and can be unzipped and opened. These zippers include one which is located on the exterior cover and the other, located directly under that zipper. The recalled chairs (with functional zippers) were sold at retail in a variety of shapes, colors, fabrics and sizes, including both round and "L"-shaped. The exterior material included both fabric and vinyl and they were all filled with foam beads (polystyrene).
The rounded variety of these bean bag chairs were sold at retail in in three (3) different sizes, inclusive of 30," 32" and 40" in diameter. The "L"-shaped chairs measured approximately 18" by 30" inches and were approximately 30" high. The product manufacturer, "ACE BAYOU CORP" name and logo can be found printed on tags which are sewn into the chair's cover seam. These defective children's products were made in China.
These various, recalled products were sold at retail at Big Lots, Elder-Beerman, Meijer, Wayfair, Walmart and other such retail outlet and stores – and additionally online at Amazon.com, Walmart.com and Meijer.com before the time period July 15, 2013. These bean bag chairs retailed for price points ranging between $30 and $100. CPSC advises that Consumers should check their bean bags immediately for any zippers which can be opened, and take those away from children as soon as possible.
The product liability lawyers at Shoop | A Professional Law Corporation represent clients nationally and internationally against manufacturers of defective children's products and have recovered millions of dollars for their clients and have advocated for the removal of such products immediately from the marketplace. If your child has been injured as a result of use or interaction with any defective product, you should call the experienced product liability attorneys at Shoop | A Professional Law Corporation today for a free consultation to discuss your legal rights.
We get results. Period.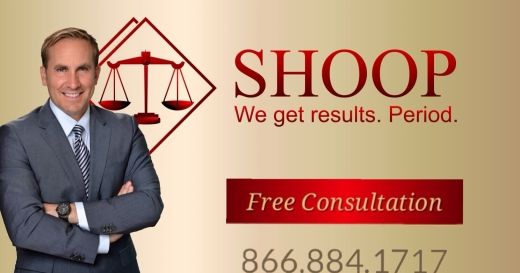 Call us today for a FREE consultation at 866.884.1717