The cochlear implant lawyers at Shoop | A Professional Law Corporation continue to take on, investigate and handle potential claims relating to the Cochlear Nucleus CI512 implant. No other law firm or lawyers in the nation handle more such claims than we do, and no other law firm in the nation has affected more Cochlear N5 Implant Settlements than the attorneys at Shoop | A Professional Law Corporation. Our law firm has blogged extensively about associated, N5 failure rates, a link to which can be found here:
http://www.losangelesproductliabilityfirm.com/Product-Liability/Product-Recalls/Cochlear-Implant-Recall.aspx
As we previously noted in prior blog posts, the failure rates associated with the N5 device have not only increased, but they have exceeded the company's projections considerably. As there are numerous, additional implants in the field awaiting failure, about to fail, or otherwise experiencing intermittent functionality, Cochlear now is trying to resolve potential claims informally - before they contact an attorney. By doing so, Cochlear is offers a relatively small cash settlement in exchange for a Release of all claims against the company.
The lawyers at Shoop | A Professional Law Corporation advise recipients of failed implants or their families to contact an experienced product liability lawyer before accepting any cash settlement and releasing the company of any liability with regard to the failed implant. As an aside, It is always a better practice to speak with a lawyer in advance of signing any such release of any sort. Victims of failed cochlear implants are strongly encouraged to contact the experienced lawyers at Shoop | A Professional Law Corporation prior to entering into any such settlement agreement with Cochlear. See our prior blog post, below, regarding Cochlear implant settlements:
http://www.losangelesproductliabilityfirm.com/Blog/2014/February/COCHLEAR-IMPLANT-SETTLEMENTS.aspx
Our law firm handles claims involving these failed, CI512 implants and have successfully represented clients both nationally and internationally. As previously mentioned, investigation has revealed that the implant failures involving these the N5 devices are related to "unexpected variations in the brazing process" during implant manufacture. These manufacturing variations (Manufacturing defects) have resulted in the development of "microcracks" as the company calls them, in the CI512 devices which allow water to penetrate the devices. In other words, the device fails to achieve a hermetic seal, permitting moisture from the inner ear where the implant is seated to breach the device. This moisture inside the unit then short circuits the diodes which power the units, causing the devices to fail.
In order to determine conclusively that an implanted, Cochlear will schedule an "Integrity Test" with one of its on-call, audiologists. This testing is to find out if the external monitor is still communicating with the implant, itself - and to determine additionally if the implant is still functioning properly or, at all. The Cochlear Integrity Test Report will also indicate whether the device has failed or passed a number of other functionality tests and Cochlear will make note of the results in their files. Again, it remains very important not to sign any waiver with Cochlear or accept any monetary settlements with the company if they provide any services or refunds in relation to the failed implant.
If you or a family member have experienced a confirmed failure of an N5 cochlear implant, do not sign any release or waiver with Cochlear and immediately contact the experienced defective product lawyers at Shoop | A Professional Law Corporation for a free consultation to discuss your legal rights. Also, to learn more about the cochlear implant recall, feel free to contact us at any time.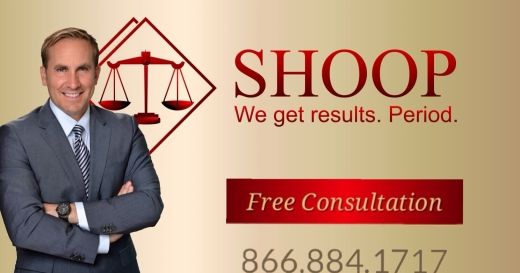 Call us today for a FREE consultation at 866.884.1717