The product liability lawyers at Shoop | A Professional Law Corporation remind consumers of a recent, voluntary product recall involving Hewlett-Packard Notebook Computer power cords due to associated fire and burn injury hazards. This product recall is being instituted by Hewlett-Packard, in conjunction and cooperation with the United States Consumer Product Safety Commission ("CPSC"). CPSC advises consumers to cease the use of these recalled products unless otherwise instructed and bear in mind that it is a illegal to sell, or otherwise attempt to resell a recalled, consumer product.
For recall identification purposes, the date of the subject recall is August 26, 2014 and the Commission has assigned recall number 14-262. The product defect associated with these various units involves the AC power cords which can overheat, thereby posing obvious and unacceptable risks of fire and burn hazards to consumers.
For product identification purposes, the formal name of these recalled products is "Hewlett-Packard notebook computer AC power cords" and "Compaq notebook computer AC power cords." More specifically, the subject recall involves the HP LS-15 AC power cord. These various, power cords were distributed with both the Compaq and HP mini notebook and notebook computers and additionally in conjunction with the AC power-adapted accessories (e.g. docking stations). By way of color, these power cords come in black are marked with an "LS-15" mark on the AC adapter end of the power cord. This is a very large-scale recall involving an estimated 5,577,000 such units in distribution within the United Sates and an additional 446,700 recalled units in Canada.
HP is already in receipt of twenty-nine (29) reports from the field of power cord failures, inclusive of overheating, melting and/or charring. These product failures have caused multiple burn injuries and an additional thirteen (13) such claims of associated, property damage. Consumers should immediately cease the use of these recalled products and unplug the defective power cords immediately.
These various notebook and mini-notebook computers and accessories were sold at retail with AC power cords at many computer and electronics stores, as well as authorized dealers. They were further sold online at www.hp.com from the approximate date range of September 2010 to June of 2012. They sold at various price points ranging from approximately $500 to $1500.
They were distributed by Hewlett-Packard Company (HP), of Palo Alto, California and manufactured in China.
There is no law firm more experienced in the handling of fire and burn injury claims than Shoop | A Professional Law Corporation. David Shoop has litigated fire cases across the country and has years of experience in fire cause and origin analysis and NFPA 921 standards application. Attorney David Shoop is a member of the National Fire Protection Association ("NFPA") Research Committee and has lectured to attorneys regarding evidentiary and forensic issues relating to fire and casualty claims. In his most recent burn injury settlement, David Shoop obtained $3.5 million for his clients.
David has written extensively with regard to fire scene processing and forensic investigation. A link to his most recent article can be found here:
For serious burn injury claims, it is important to retain a law firm to represent you and your family that has significant experience - and a track record of PROVEN success in litigating fire cases. If you have been injured by a defective product, contact the experienced lawyers at Shoop | A Professional Law Corporation today to discuss your legal rights.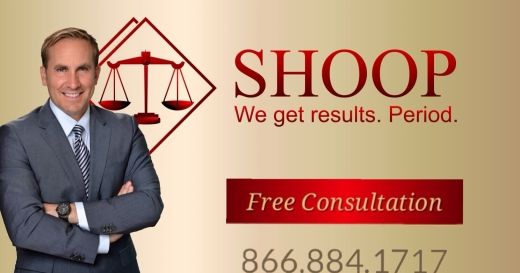 Call us today for a FREE consultation at 866.884.1717