The product liability lawyers at Shoop | A Professional Law Corporation are preeminent fire and casualty practitioners and have secured some of the largest settlements in mass casualty fire and burn injury related cases in California. Attorney David Shoop is a member of the National Fire Protection Association ("NFPA") Research Committee and has prepared numerous lectures to attorneys on NFPA 921 standards application. For catastrophic burn injury cases, care should be taken to retain a law firm to represent your interests that has significant experience in fire cause and origin analysis and evidentiary issues.
Our law firm writes to advise of a recent, voluntary product recall involving JACKCO battery packs. This product recall was initiated in conjunction and cooperation with the United States Consumer Products Safety Commission ("CPSC"). The product defect associated with these recalled units involves their propensity to overheat, melt and split or break apart - thereby posing obvious fire and burn injury hazards.
There are approximately 5,000 of these recalled products currently in distribution within the United States. For product identification purposes, the formal name of these units is "ZETA by Jackco Pocket Jump Starter – Deluxe Set" which contains a battery pack used to jump start automobiles. They additionally serve to charge tablets, laptops, cell phones and various other electronic devices.
These sets are sold in black, canvas cases trimmed in red on the sides with a black handle. When these packs are closed, the various cases measure approximately nine (9) inches in length by approximately eight and a half (8.5) inches wide. They are approximately three (3) inches deep and weighs roughly two (2) pounds. The interior of the product is black and contains pockets of mesh, with the brand name "ZETA" printed on the fronts of these cases in blue and red lettering. These sets additionally include small or miniature jumper clamps and a universal cable for charging electronic devices, coupled with a 12-volt accessory cable and USB cables and adapters. The battery pack contains multiple power ports and the lithium-ion battery packs are white, measuring approximately six (6) inches in length by roughly three (3) inches in width. They are about an inch in depth and contain silver product labels with identifying model number "ZT50420" printed on the backs of the recalled battery packs. Under this product label is a second product code containing a July 2014 manufacture date.
The recalling company, Jackco Transnational, is already in receipt of a staggering 487 reports of battery failure, as well as multiple reports of fires resulting from product failure. CPSC advises consumers to cease the use immediately of these recalled, Pocket Jump Starters. These recalled products were sold at retail at various stores nationwide, as well as online at Amazon.com from the time period July 2014 through January 2015. They sold at varying price points, typically ranging from $110 to $140. These recalled units were imported by Jackco Transnational, Inc., of Azusa, California and manufactured in China.
The attorneys at Shoop | A Professional Law Corporation have handled all manner of fire and casualty cases – from multi-million dollar property damage claims to mass fatalities. There is no simply no substitute for experience in a fire case. If you or your family have been injured in a residential fire, don't delay. Call us today for a free consultation.
Shoop | A Professional Law Corporation
Defective Product Lawyers with a National Presence.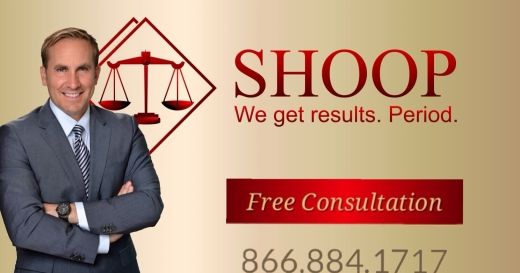 We Get Results. Period.
Call us today for a FREE consultation at 866.884.1717