The product liability lawyers at the Beverly Hills, California law firm of Shoop | A Professional Law Corporation, continue to review potential claims and take on new cases involving the recalled, Cochlear Nucleus N5 implant.
COCHLEAR NUCLEUS RECALL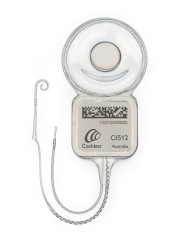 Our law firm handles claims throughout the United States involving confirmed, failed Nucleus N5 cochlear implants and we continue to successfully represent clients both nationally and internationally. NO OTHER LAW FIRM HAS RECOVERED MORE MONEY IN SETTLEMENTS FOR THEIR CLIENTS THAN WE HAVE. Internal investigation has revealed that these cochlear implant failures are causally related to "unexpected variations in the brazing process" during implant manufacture. These manufacturing defects have causes the development of "microcracks" affecting the structural integrity of the N5 devices which, in turn, allow water to penetrate the devices. As a result, the implants fail to achieve a hermetic seal, thereby allowing moisture and saline from the inner ear where the implant is situated to penetrate the device. This moisture inside the unit then short circuits the diodes which power the device, causing the devices to shut down.
WHAT WE DO
Once we have determined that the device is a confirmed failure, we will contact the lawyers that represent the company and negotiate a settlement on your behalf. We advise recipients of failed implants and their families to contact our law firm - we are experienced product liability lawyers - before accepting any cash settlement from Cochlear and thereafter releasing the company of liability with regard to the defective implant. Of course, it is always a better practice to speak with a lawyer in advance of signing any releases of any sort. Victims of failed cochlear implants are strongly encouraged to contact the experienced product liability lawyers at Shoop | A Professional Law Corporation prior to entering into any such settlement agreement with Cochlear.
COCHLEAR N5 DEFECTS
In order to determine conclusively that an implanted, Cochlear will schedule an "Integrity Test" with one of its on-call, audiologists. This testing is to find out if the external monitor is still communicating with the implant, itself - and to determine additionally if the implant is still functioning properly or, at all. The Cochlear Integrity Test Report will also indicate whether the device has failed or passed a number of other functionality tests and Cochlear will make note of the results in their files. It is of the utmost importance that you do not sign any waiver with Cochlear or accept any monetary settlements with the company if they offer to provide any services or refunds in relation to the failed implant.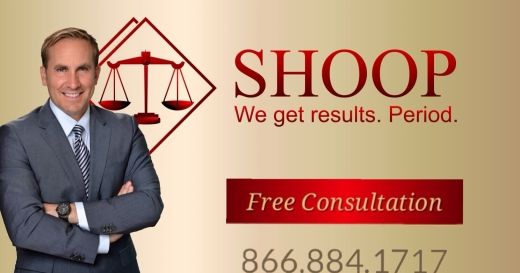 The cochlear recall lawyers at Shoop | A Professional Law Corporation represent clients nationally and internationally with regard to failed, Cochlear implants. No other law firm has the breadth of experience that we do regarding these products and we will fight to ensure you receive maximum compensation for your injuries. Please contact us immediately if you or your child has suffered a failure of a Cochlear N5 implant.
Shoop | A Professional Law Corporation
Defective Product Lawyers with a National Presence.
We Get Results. Period.
Call us today for a FREE consultation at 866.884.1717