The product liability lawyers at Shoop | A Professional Law Corporation continue to investigate and take on additional claims involving the Advanced Bionics HiRes90k implant.
WHO WE ARE AND WHAT WE DO
The product liability lawyers at Shoop | A Professional Law Corporation specialize in handling claims involving recalled medical devices. During the course of our investigation and handling of these Advanced Bionics claims, we have discovered that numerous recipients of the HiRes90k device have experienced not only vestibular issues attendant to device failure - but they have also received painful shocking sensations as the device fails. Often these devices experience a period of intermittency before they fail entirely due to failure to achieve a hermetic seal.
The product liability lawyers at Shoop | A Professional Law Corporation represent clients nationally and internationally with regard to failed and defective medical devices. No other law firm has the breadth of experience that we do and we will fight to ensure you receive maximum compensation for your injuries.
THE DEVICE
Advanced Bionics (AB), developed the HiRes 90k implant and, in so doing, utilized a non-approved vendor to supply critical feed-thru components to thousands of its implants. As a result of unprecedented failure rates, the company voluntarily recalled its HiRes 90K cochlear implant device and set about retrieving all such, un-implanted devices currently in distribution. There were multiple, confirmed instances of HiRes90k recipients experiencing a device malfunction requiring explant. These various recipients suffered severe pain, overly-loud sounds and noises, and additionally suffered shocking sensations at or about eight to ten days post initial activation of their individual devices.
The Advanced Bionics HiRes90k was part of a voluntary recall instituted by the company in or about March of 2006. As referenced, the device issue and related-recall pertained to the feed thru assembly, a component provided by AstroSeal (commonly referenced and referred to as 'Vendor B'), affecting many of these implanted, HiRes 90K devices with manufacturing dates on or prior to March of 2006.
Advanced Bionics represents that, worldwide, a total of more than 4,000 such Vendor B devices necessitating the recall were implanted at times between 2003 and March of 2006. To date, well over a third of these affected devices which failed due to issues with the feed thru assembly, have been explanted due to recall-related hard failures. The company is on record with estimates that up to a total of approximately half of these devices with Vendor B feed-thru assemblies may experience a hard failure. We know from our experience with these claims that a vast majority of explanted Vendor B cases were settled prior to trial.
WHAT YOU SHOULD DO
If you or a loved one has experienced a failure of the Advanced Bionics HiRes90k device - or a failure of any cochlear implant - it is very important to contact our legal team immediately so that we may provide a FREE of cost case evaluation and initial discussion of your potential claim.
Shoop | A Professional Law Corporation
Defective Product Lawyers with a National Presence.
We Get Results. Period.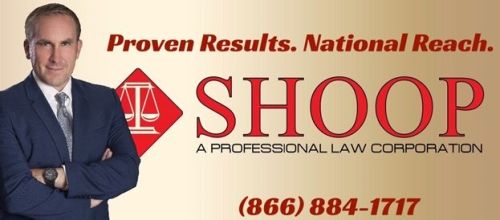 Call us today for a FREE consultation at 866.884.1717