CALL US! The product liability lawyers at Shoop | A Professional Law Corporation continue to investigate and take on additional claims involving both the Advanced Bionics HiRes 90K and Cochlear Nucleus CI512 devices. No other law firm in the nation has the breadth of experience with these two manufacturers than do we, and no law firm in the nation handles more defective cochlear implant claims than us.
Let us put our knowledge and experience to work for you in the event of you or a loved one experiencing a failure and revision procedure involving either of these recalled medical devices.
The Devices
Advanced Bionics (AB), notified the US Food & Drug Administration (FDA) that it would be recalling the entirety of its unimplanted HiRes 90K cochlear implant devices in distribution. The recall was undertaken, according to FDA, in response to multiple, confirmed instances wherein the implant malfunctioned, requiring explant. These recipients experienced severe pain, overly loud sounds and/or shocking sensations at 8-10 days after initial activation of their HiRes 90K device.
Cochlear LTD., similarly recalled its CI512 (or N5) device. The failure of these N5 devices is due to the failure of the implant to achieve a hermetic seal. During the manufacturing process, defective N5 devices exhibited microcracks when the implants were brazed. This defect in manufacture affected the implants' structural integrity and allowed saline from the inner ear to penetrate the device, thereby short circuiting the diodes which power the implant.
Do Not Accept Money from the Manufacturer
Rule Number One - Do not accept travel reimbursement or other sums the manufacturer may offer you - and then ask you to sign a Release which could affect your legal rights to recover if you later decide to retain a lawyer. CONTACT US FIRST. We will ensure that necessary evidence is preserved and we can immediately begin negotiating a settlement for you or otherwise initiate the filing of a lawsuit against the company. If the company has failed to preserve the device or any necessary evidence, sanctions against them in court for spoliation of the evidence can be enforced.
What Our Lawyers Can Do For You
The product liability lawyers at Shoop | A Professional Law Corporation have decades of experience in handling product claims as well as claims involving recalled medical devices. During the course of our investigation and handling of these Cochlear and Advanced Bionics claims, we have discovered that numerous recipients of the CI512 and HiRes90k devices have experienced both vestibular issues as well as painful shocking sensations as the device fails. We can help you.
Our law firm represents clients nationally and internationally with regard to these failed and defective cochlear implants. No other law firm has the breadth of experience that we do, no other law firm handles more cochlear implant claims than we do, and we will fight to ensure you receive maximum compensation for your injuries.
If you or a loved one experienced a failure of the Advanced Bionics HiRes90k device - or a failure of any cochlear implant - it is very important to contact our legal team immediately so that we may provide a FREE of cost case evaluation and initial discussion of your potential claim.
Shoop | A Professional Law Corporation
Product Liability Lawyers with a National Presence.
We Get Results. Period.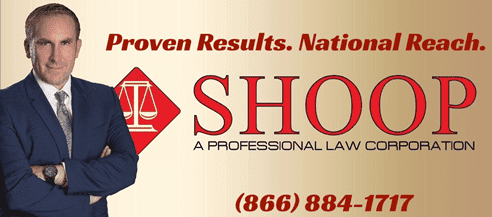 Call us today for a FREE consultation at 866.884.1717