The product liability lawyers at Shoop | A Professional Law Corporation remind consumers that Toshiba, in conjunction and cooperation with the United States Consumer Product Safety Commission (CPSC) has instituted a product recall involving Panasonic battery packs (used in Toshiba laptop computers) due to associated burn and fire hazards.
THE PRODUCT
The product defect associated with these lithium-ion battery packs is their potential to overheat, thereby posing serious burn and fire hazards to consumers.
In terms of distribution and scale of recall, there are approximately 83,000 (91,000 units were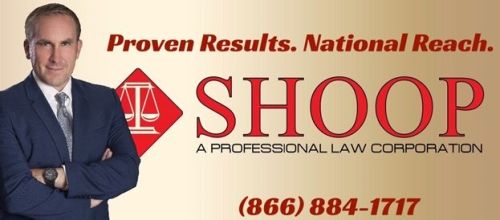 previously recalled on March 30, 2016). In addition, 10,000 were sold in Canada and another 5,000 units in Mexico. For product identification purposes, the expanded, product recall involves Panasonic lithium-ion battery packs which were placed in forty-one (41) models of Toshiba Satellite laptops, including the Satellite models affected by the March 2016 recall. The company and CPSC have expanded the original recall to include units sold between the periods June, 2011 through November, 2016. These overeating battery packs were additionally sold separately and used by Toshiba in conjunction with a previous repair. Battery packs included in this latest recall have identifying part numbers commencing with:
G71C (G71C*******).
Part numbers can be found on each battery pack. Toshiba is in receipt of multiple reports from the field of these battery packs melting and overheating, with yet an additional report since the timing of the company's first recall announcement. Note - battery packs previously identified as not affected by the March 30, 2016 recall are included in this new, expanded recall effort.
Affected products were sold at retail at Sold at Staples, Office Depot, and other such electronics stores nationally. These were additionally sold online at Toshibadirect.com and other websites from the time period June, 2011 to November, 2016. These items sold at retail at varying price points ranging between $500 and $1,000 for its laptops and between $70 and $130 for its battery packs. These recalled units were manufactured by Panasonic, of Japan, and imported by Toshiba America Information Systems Inc., of Irvine, California. They were manufactured in China.
WHAT WE DO
The product liability lawyers at Shoop | A Professional Law Corporation have inspected countless fire scenes and have been asked to consult nationally with regard to fire cause and origin issues. We have prepared numerous lectures and presentations to attorneys on National Fire Protection Association (NFPA) 921 standards application, and are members of the Research Section of the National Fire Protection Association.
The product liability lawyers at Shoop | A Professional Law Corporation have further handled all manner of fire and casualty cases – from multi-million dollar property damage claims to mass fatalities. There is no simply no substitute for experience in a fire case. If you or your family have been injured in a residential fire, don't delay - contact the experienced team at Shoop | A Professional Law Corporation today for a free consultation to discuss your legal rights.
Shoop | A Professional Law Corporation
Injury Lawyers with a National Presence.
We Get Results. Period.
Call us today for a FREE consultation at 866.884.1717