The Product liability lawyers at Shoop | A Professional Law Corporation continue to take on and investigate claims involving the Cochlear Nucleus CI512 implant which was recalled by the company in conjunction with the FDA. No other law firm handles more Cochlear N5 and cochlear implant claims than we do.
---
OUR EXPERIENCE IS SECOND TO NONE
The product liability lawyers at Shoop | A Professional Law Corporation have over 35 years of experience in the successful handling of product liability claims as well as claims involving medical devices and recalled medical devices. During the course of our investigation and handling of these various N5 claims across the country, we have discovered that numerous recipients of the implant have experienced both vestibular issues as well as emotional trauma as the device fails. Let us help you. Let us fight for you.
Our law firm represents clients nationally and internationally with regard to the failed N5 cochlear implant. No other law firm has the breadth of experience that we do and no other law firm handles more of these cochlear implant claims and cases than we do. We will fight to ensure you receive maximum compensation for your injuries related to device failure.
---
WHAT YOU SHOULD DO IF YOUR COCHLEAR IMPLANT FAILS
Experiencing the failure of a cochlear implant is a very challenging time. We know that very well from our years of experience representing clients who have struggled with many issues, including painful shocking sensations, vestibular and balance issues as well as the frustration of a period of intermittent functionality before the device fails entirely.
Our experience with the company is that they will attempt (and hope) to negotiate a settlement with you before you contact an experienced product liability lawyer. Often times implant recipients contact us after they sign a release with Cochlear - only to find out that they have settled for pennies on the dollar. More importantly, signing a release or a waiver without having a lawyer review its terms could negatively affect your ability to recover in a lawsuit or claim against the company in the future. In sum, it is very important not to attempt to negotiate a settlement on your own with the company. It is equally important not to sign anything that could affect your future rights to recover!
---
CALL THE PRODUCT LIABILITY LAWYERS AT SHOOP | APLC FOR A FREE CONSULTATION TO DISCUSS YOUR POTENTIAL CLAIM
If you or a loved one experienced a failure of the Cochlear Nucleus CI512 device - or a failure of any cochlear implant - it is very important to contact our legal team right away so that we may provide a FREE of cost case evaluation and initial discussion of your potential claim.
No other law firm has the experience that we do. No other law firm understands the device and the company as we do. Let us help you. This is what we do.
Shoop | A Professional Law Corporation
Defective Product Lawyers with a National Presence.
We Get Results. Period.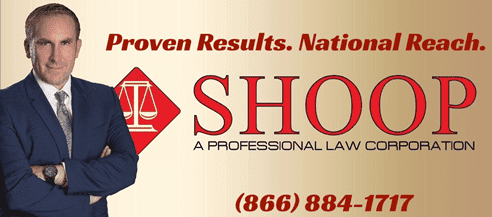 Call us today for a FREE consultation at 866.884.1717