The product liability lawyers at Shoop | A Professional Law Corporation continue to investigate and take on additional claims and cases related to the recalled, Advanced Bionics HiRes90k cochlear implant. The HiRes90k recall action was undertaken in response to multiple, confirmed instances of device failure wherein the unit experienced a malfunction involving a lack of hermeticity and requiring explantation. The victims of these malfunctioning implants experienced severe pain, extremely loud noises, as well as shocking sensations between eight and ten days post-initial activation of the implant.
---
HiRes 90k Defects
The company agreed to pay over in excess of a million dollars to settle an administrative complaint brought by the FDA. That complaint alleged that Advanced Bionics violated numerous federal guidelines in the manufacture of its cochlear implants. Specifically, the suit alleged that AB violated FDA guidelines in failing to notify the agency that it had changed its feed-thru supplier for the device which "exposed patients to unnecessary risk," according to the FDA.
Pursuant to the FDA's good manufacturing practice requirements, manufacturers must have some measure of a quality system in place for the manufacturing, designing, packaging, labeling, storing and installation and servicing of finished medical devices before they are placed into the stream of commerce in the United States.
The FDA further accused Advanced Bionics of failing to utilize the proper channels to select its new vendor for the device feed-thru, which constitutes a crucial component of the implant. The FDA also alleged that Advanced Bionics failed to properly test the devices that featured the unapproved vendor's feed-thru.
---
What You Should Do
You may have received a letter from Advanced Bionics notifying you that the implant you or a loved one received contains a component called a feed-thru device which was manufactured by a "Vendor B" (an unapproved, device-component supplier). The components manufactured by this supplier have failed at an alarming rate due to excess moisture, amongst other issues in our experience with this component, some feed-thrus have separated entirely from the unit, causing catastrophic failure.
It is very important if you are a Vendor B recipient NOT to sign a release with Advanced Bionics in exchange for nominal reimbursement. This could potentially affect your legal rights to recover additional sums in a lawsuit or settlement with the company.
IT IS OF CRITICAL IMPORTANCE TO CONTACT OUR EXPERIENCED TEAM AS SOON AS YOU EXPERIENCE A FAILURE OF THIS DEVICE SO THAT WE MAY DEAL DIRECTLY WITH THE COMPANY
---
The SHOOP | APLC Difference
Our law firm represents clients nationally and internationally with regard to failed and defective cochlear implants. No other law firm has the breadth of experience that we do, and no other law firm handles more cochlear implant claims than we do - and we will fight to ensure you receive maximum compensation for your loss.
If you or a loved one suffered a failure of a HiRes90k implant, it is very important to contact our legal team immediately so that we may provide a FREE of cost case evaluation and initial discussion of your potential claim.
Shoop | A Professional Law Corporation
Defective Product Lawyers with a National Presence.
We Get Results. Period.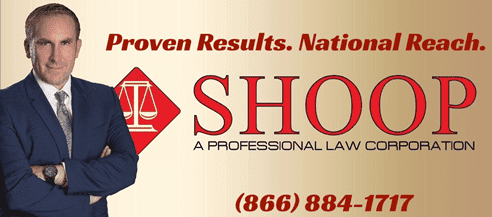 Call us today for a FREE consultation at 866.884.1717