The product liability lawyers at SHOOP | A PROFESSIONAL LAW CORPORATION continue to investigate and take on additional matters involving the Advanced Bionics HiRes90k cochlear implant, which was voluntarily recalled in conjunction with the United States Food and Drug Administration ("FDA"). If you or a family member suffered a failure of this device, please contact our team immediately, toll-free, at 866-884-1717 for a free consultation.
No law firm in the nation handles more cochlear implant claims than we do. Let us put our product knowledge and expertise to work for you. The team at SHOOP | A PROFESSIONAL LAW CORPORATION has a consistent track record of multi-million dollar verdicts and settlements. Feel free to review our successes here:
http://www.losangelesproductliabilityfirm.com/Results.aspx
---
OUR MISSION
The product liability lawyers at SHOOP | A PROFESSIONAL LAW CORPORATION understand all too well the isolation, loneliness, speech pathology - not to mention socialization and cognitive delays for younger recipients - that a failed cochlear implant can bring to bear. We know this from the countless, individual stories our clients have told us. They need a voice. They need to be vindicated. This is our mission. We strive to help families who have endured failed cochlear implants put their lives back together and heal from this devastating ordeal. We are here for YOU.
---
WHAT YOU SHOULD DO
You may have received a letter from Advanced Bionics notifying you that the implant you or a loved one received contains a component called a feed-thru device which was manufactured by a "Vendor B" (an unapproved, device-component supplier). The components manufactured by this supplier have failed at an alarming rate due to excess moisture, amongst other issues in our experience with this component, some feed-thrus have separated entirely from the unit, causing catastrophic failure.
It is very important if you are a Vendor B recipient NOT to sign a release with Advanced Bionics in exchange for nominal reimbursement. This could potentially affect your legal rights to recover additional sums in a lawsuit or settlement with the company.
Moreover, it is very important to contact us as soon as possible to ensure the evidence is maintained and the evidence is preserved. In our experience with Advanced Bionics, we have discovered that the company has "lost" or otherwise spoliated the evidence.
IT IS OF CRITICAL IMPORTANCE TO CONTACT OUR EXPERIENCED TEAM AS SOON AS YOU EXPERIENCE A FAILURE OF THIS DEVICE SO THAT WE MAY DEAL DIRECTLY WITH THE COMPANY.
---
WHAT YOU CAN EXPECT FROM US
Our law firm represents clients nationally and internationally with regard to failed and defective cochlear implants. No other law firm has the breadth of experience that we do, no other law firm handles more cochlear implant claims than we do, and we will fight to ensure you receive maximum compensation for your loss.
If you or a loved one experienced a failure of the Advanced Bionics HiRes90k device - or a failure of any cochlear implant - it is very important to contact our legal team immediately so that we may provide a FREE of cost case evaluation and initial discussion of your potential claim.

SHOOP | A PROFESSIONAL LAW CORPORATION
Defective Product Lawyers with a National Presence.
We Get Results. Period.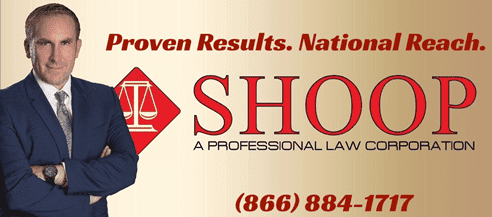 Call us today for a FREE consultation at 866.884.1717