The product liability lawyers at Shoop | A Professional Law Corporation continue to review and take on additional claims and lawsuits involving the Advanced Bionics HiRes90k cochlear implant product line. We continue to take on claims relating to hermiticity failures as they specifically relate to the Vendor B feedthrus, and we are now taking on new matters involving the HiFocus™ Electrode Family. No other law firm in the nation handles more defective cochlear implant claims than Shoop | A Professional Law Corporation and our track record of multi-million dollar verdicts at trial is experience you can trust.
Shoop | A Professional Law Corporation is currently investigating and taking on new matters involving broken wires and broken components on the AB HiFocus™ Electrodes and the HiFocus™ 1j Electrode in particular. AB claims that its HiFocus 1j electrode has been designed for enhanced and "effective placement inside the cochlea" and AB boasts additionally that the HiFocus™ 1j is "robust in design" and offers the added benefit of "ease of implantation."
HiFocus™ 1j Electrode Failures
During the course of our investigation we have determined that some of these implants contained broken electrode wires near the implant's IE ring as well as near its electrode array and, further, that electrode impedance values indicated open circuits due to electrode damage. Microscopic analysis of these electrodes in affected devices revealed fatigue fractures near the IE ring as well as a fatigue fractures near the electrode array. AB claims that its HiFocus™ Mid-Scala electrode for HiRes™ Ultra and HiRes 90K™ Advantage CI's is the industry's "latest innovation" in the design of electrodes. Advanced Bionics additionally maintains that its design was developed via "extensive research and use of state of the art manufacturing processes.
If you or a loved one is a recipient of an AB cochlear implant that is experienced intermittent functionality or has otherwise ceased functioning entirely, it is important to call the cochlear implant experts at Shoop | A Professional Law Corporation for a free consultation to discuss your potential claim. It is further important to remember NEVER to sign a release or waiver with Advanced Bionics which could potentially have negative effects on your ability to recover in a lawsuit or settlement with the company.
Call Us For a Free Consultation Today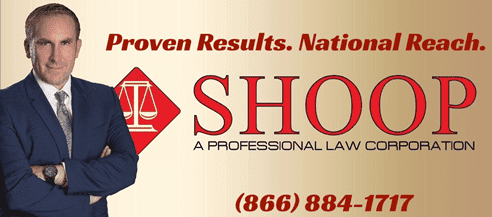 Remember - If you or a loved one suffered a failure of a HiRes90k implant, it is very important to contact our legal team immediately so that we may provide a FREE of cost case evaluation and initial discussion of your potential case.
Shoop | A Professional Law Corporation
Defective Product Lawyers with a National Presence.
We Get Results. Period.