​Jason P. Sultzer
Millions of Dollars Recovered for clients
Jason Sultzer is a class action expert and represents clients throughout the United States in complex and high stakes litigation. He has amassed nearly two decades worth of experience in litigating mass tort, product liability, commercial litigation and intellectual property-related cases. Mr. Sultzer and Mr. Shoop began their legal careers together at one of the largest law firms in the country. They were eager to reunite and provide their mutual clients with a formidable legal team with proven results and a national presence.
Mr. Sultzer has successfully tried and litigated matters involving fortune 500 companies in highly publicized class action lawsuits in both federal and state court, including proceedings before the Judicial Panel on Multidistrict Litigation.
Mr. Sultzer has represented class action matters, including:
Breach of warranty
Product liability-related issues
Unfair competition
Wage and hour and employment descrimination cases
Consumer protection
Mr. Sultzer has been appointed as lead counsel in a number of class action lawsuits in which he has recovered millions of dollars and obtained injunctive relief on behalf of consumers nationally. Additionally, Mr. Sultzer is a frequent contributor and lecturer regarding class action lawsuits and he has been quoted in national publications concerning class action settlement practices and the Class Action Fairness Act.
Decades of Experience Working For You
Mr. Sultzer has additional experience litigating matters pertaining to complex commercial disputes. Most recently, Mr. Sultzer obtained a multi-million dollar recovery on behalf of a real estate developer in a breach of contract action concerning a waterfront property in New York City.
During the course of their legal careers, Mr. Sultzer and Mr. Shoop have successfully litigated hundreds of product liability cases involving a wide range of consumer products and medical devices, including those involving catastrophic injury and wrongful death.
Mr. Sultzer has earned recognition from several prestigious organizations, including:
AV Rated by Martindale-Hubbell
American Law Media's Mass Tort Lawyer of the Year (2013, 2015)
New York Super Lawyers: Class Action/Mass Torts Litigation (2012, 2013, 2014, 2015, 2016, 2017)
Litigation Counsel of America, Fellow
Cali Publishing Award for Excellence in Trial Advocacy
Moot Court Board of Advocates
Mr. Sultzer also has extensive experience in the mass tort arena, including cases involving asbestos. Mr. Sultzer is a fellow of the Litigation Counsel of America ("LCA"), a trial lawyer honorary society that recognizes excellence among trial lawyers. Fellowship in the LCA is a highly selective process and opportunities for membership are extended by invitation only. and is composed of less than one-half of one percent of American lawyers.
Previously, Mr. Sultzer was in-house counsel for Owens Corning, a Fortune 500 Company, where he was involved in defending the company against tens of thousands of asbestos lawsuits throughout the country.
Giving Back to the Community
Mr. Sultzer is also involved in several charity and organizations benefitting the community. He is a proud member of the board for BeLikeCoach, a national non-profit organization which aims to help children through sports, education and science. Mr. Sultzer also serves on the board for GeoPlunge, an organization that is dedicated to educating elementary school children in geography across the country.
Areas Of Practice:
Products Liability
Catastrophic Personal Injury
Class Action
Complex Litigation
Commercial Litigation
General Business Litigation
Unfair Competition
Fire and Casualty
Bar Admissions:
U.S. Supreme Court
New York State Bar
U.S. District Court, Southern, Eastern, and Northern Districts of New York
U.S. Court of Appeals for the Second Circuit
Call us today. This is your firm.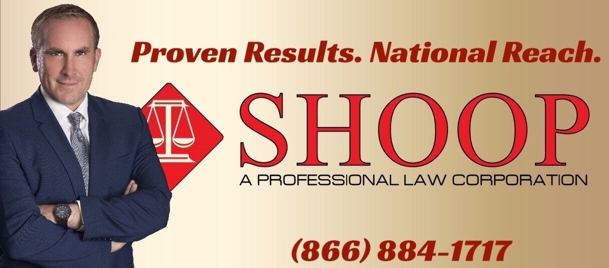 SHOOP | A PROFESSIONAL LAW CORPORATION
Defective Product Lawyers with a National Presence.
We Get Results. Period.