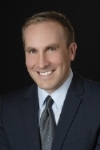 Please note that on 12/22/11, Smiths Medical, a global, medical device manufacturer, announced that it is instituting a national recall of its Bivona® Neonatal, Pediatric and FlexTend™ Tracheostomy Tubes. These tracheostomy tubes are used with integrated connectors which are not designed to be used with a disconnect wedge, the company maintains. The U.S. FDA has been notified of this product recall.
Smiths Medical is instituting this recall as it alleges some consumers have experienced difficulty disconnecting these accessories from the connectors of the affected Tubes. In some instances, the consumer was either not able to disconnect the accessory or the excessive force led to decannulation of the tracheostomy tube, and an emergency tracheostomy change was necessary.
Consumers who have these various, affected Tubes should immediately identify all affected and unused, recalled products and segregate them to a quarantine location.
Details of Affected Devices:
Bivona® Neonatal, Pediatric and FlexTend™ Tracheostomy Tubes
Lot Numbers 1631477 through 1923406.
As always, If you have suffered personal injury as a result of your use or interaction with a defective product (a product with a defective design, a product with manufacturing defects or defective warnings), you need experienced legal counsel with significant experience in product liability matters. Contact Shoop, A Professional Law Corporation Law today to speak with an experienced Los Angeles product liability attorney at (866) 884-1717.