The United States Food and Drug Administration ("FDA") recently announced an important recall (Class I) of various DePuy LPS Diaphyseal Sleeves, with accompanying manufacture date ranges from 2008 to 2012.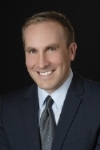 The formal announcement from FDA came on February 22, 2013, and involves specifically the DePuy Orthopaedics LPS Diaphyseal Sleeve. The product defect associated with these various medical devices involved reports of loosening and fractures. DePuy Orthopaedics issued additionally a device recall for the product, which is utilized primarily in arthroplastic knee revision surgeries.
DePuy further warned that the "taper connection" at the Sleeve Base may not tolerate weight transference to the device junction during normal walking in some patients. As per usual, DePuy is not currently recommending revision procedures absent negative symptoms of patients implanted with this recalled device.
FDA, at the time of the recall, had already received ten such reports of incidents from the field, to include six fractures and four device "loosenings" which is indicative of device failure.
DePuy further admits complications from failure of the sleeve could further bring about loss of function of limb, soft tissue issues, infection, or even death.
DePuy has identified the various, recalled lots of its implant, as follows:
1987-20-018
1987-20-020
1987-20-024
1987-20-028
As always, FDA recommends patients and physicians to report adverse events relative to this recalled medical device to FDA's Adverse Event Report Program, a link to which can be found here:
http://www.fda.gov/drugs/guidancecomplianceregulatoryinformation/surveillance/adversedrugeffects/default.htm
FDA further makes clear that medical device recalls of this type ("Class I") are the most serious of recalls, involving situations in which there is a reasonable probability that use of these products will cause serious adverse health consequences or even death.
SHOOP | A PROFESSIONAL LAW CORPORATION continues to investigate issues involving the DePuy LPS Diaphyseal Sleeves.
If you or a family member has suffered a failure of this medical device which has caused personal injury, you need experienced legal counsel with significant experience in medical device matters. Contact SHOOP | A PROFESSIONAL LAW CORPORATION today to speak with an experienced Los Angeles defective product and medical device attorney at (866) 884-1717.
CALL US TODAY FOR A FREE CONSULTATION AT (866) 884-1717