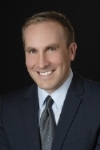 The product liability attorneys at Shoop | A Professional Law Corporation remind the public that on May 29, 2013, the U.S. Consumer Product Safety Commission ("CPSC"), in conjunction and cooperation with the firm, Vive La Fete Pajamas (Style HSH158BPL) have issued a voluntary product recall of its children's two-piece pajama sets.
The product defect associated with these various pajamas involves the pajamas' failure to meet federal flammability standards for children's sleepwear - thereby posing an obvious risk of burn injuries to children.
The product defect attorneys at Shoop | A Professional Law Corporation have previously blogged about other such companies who's children's pajamas additionally failed to meet these federal standards. A link to the previous blog entry can be found below:
There are just under 1,000 of these pajama sets currently in distribution, and the subject recall involves "Vive La Fete" children's cotton and/or cotton-polyester pajama sets with the following product identifiers/ Lot Numbers HSH158BPL and HSH159BPL.
Additionally, "VIVE LA FȆTE" can be found clearly printed along the top tag. The phrase "MADE IN EL SALVADOR" is printed along the bottom tag. These pajama sets were sold at children's specialty stores and also on the company website, sale dates ranged from September of 2012 to approximately January 2013, and the retail price was approximately $40. These defective pajama sets were Imported by Vive La Fete Inc., of Miami, Florida and manufactured in El Salvador.
CPSC has further advised that it remains interested in receiving any injury or incident reports from the field involving these pajamas reports which are either directly or indirectly related to the subject product recall or which could involve potentially a different hazard with this same product.
The engineers and support staff at CPSC staff are heavily involved in consumer safety issues and particularly those which involve children's products and injuries to children. If your child has been injured as a result of use or interaction with any defective product, you should call the experienced product liability attorneys at Shoop | A Professional Law Corporation today for a free consultation to discuss your legal rights.
CALL US TODAY AT (866) 884-1717