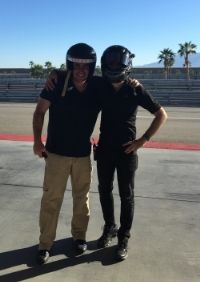 I recently had the pleasure of taking my Lamborghini Huracán LP610-4 to the track in Palm Springs and doing some hot laps with Edoardo Piscopo.
Edoardo can drive a Lamborghini. He has won the European, the American and the World Championship Lamborghini Super Trofeo titles and in 2015 he became the Huracán GT3 factory test driver.
These machines are so well-engineered - and what a truly amazing experience to have a championship driver push your car to its limits on the track.
*Photo credits to Robert Grubbs and the fantastic team at Lamborghini Beverly Hills