The product liability lawyers at Shoop | A Professional Law Corporation advise consumers that LG Electronics, in conjunction and cooperation with the United States Consumer Products Commission (CPSC) has voluntarily recalled its Portable Air Conditioners due to associated fire hazards. This recall took effect on December 16, 2016, and involves approximately 466,000 units sold within the U.S, and an additional 36,000 such units sold in Canada.
The product defect associated with these LG Portable Air Conditioners is that the air conditioners have the potential to overheat, thereby posing a risk of fire and burn injury.
For product identification purposes, this product recall involves three (3) distinct models of the 7,000 and 8,000 BTU LG portable air conditioners. These units have the following model numbers:
LP0711WNR
LP0813WNR
LP0814WNR
These recalled air conditioners are tan and white - with the LG logo clearly visible on the front of the units. They measure approximately thirty (30) inches tall, twelve (12) inches wide and fourteen (14) inches deep. The units individually weigh approximately fifty (50) pounds. The model number for these recalled units can be found on the left-side panel of the air conditioner.
With regard to incidents of injury involving these recalled air conditioners, LG is in receipt of four (4) reports from the field of fires that have caused $380,000 in property damage. There have not yet been injuries reported.
CPSC recommends that consumers immediately cease use of the recalled portable air conditioners, which were sold at Home Depot and other similar stores nationally from the period February 2011 to August 2016. These recalled units sold at retail for price points ranging from $250 and $280 and were imported by LG Electronics USA, Inc., of Englewood Cliffs, N.J. These recalled products were manufactured in China.
The product liability lawyers at Shoop | A Professional Law Corporation have prepared numerous lectures and presentations to attorneys on National Fire Protection Association (NFPA) 921 standards and we are members of the NFPA Research Section. Attorney David Shoop has also published his most recent literature regarding fire scene processing and investigation, a link to which can be found here
The attorneys at Shoop | A Professional Law Corporation have handled all manner of fire and casualty cases – from multi-million dollar property damage claims to mass fatalities. There is no simply no substitute for experience in a fire case. If you or your family have been injured in a residential fire - don't delay. Call us today for a free consultation.
Shoop | A Professional Law Corporation
Injury Lawyers with a National Presence.
We Get Results. Period.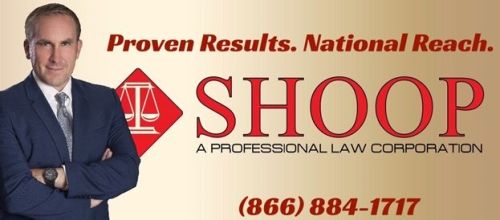 Call us today for a FREE consultation at 866.884.1717